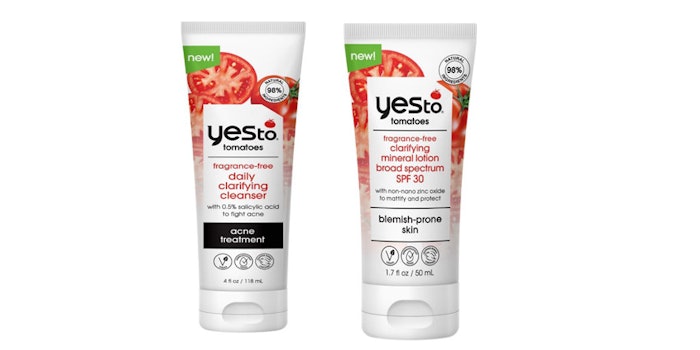 Courtesy of Yes To
Yes To Tomatoes Daily Clarifying Cleanser and Daily Clarifying Mineral Lotion SPF 30 are now available to all retailers. Previously, these two products were only sold at Whole Foods Markets.
Related: Lush Launches Self-preserving Moisturizers and Cleanser
Yes To is a clean and efficacious skin care brand that uses fruits and vegetables. 
Yes To Tomatoes formulas contain charcoal, salicylic acid and sulfur to detoxify and unclog pores and lycopene, an antioxidant that helps regulate sebum production.
Natural and mass retail outlets across the country can now put these two products on their shelves.