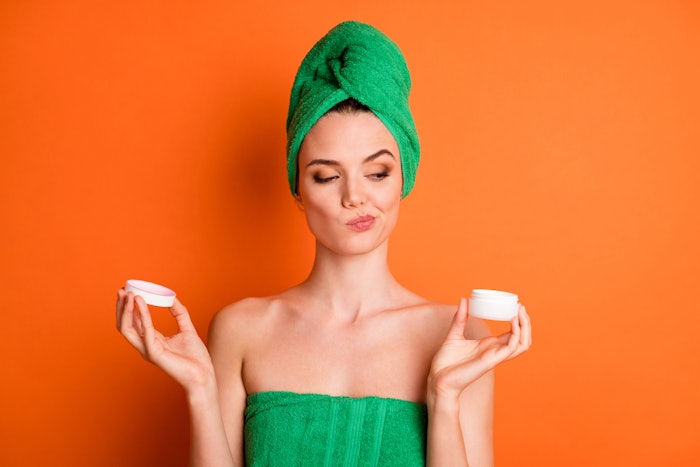 Why hasn't skin care enjoyed the luxury revolution seen in the fragrance category? A new analysis from Circana's Jennifer Famiano seeks to address this question.
Famiano notes that the average fragrance price "is more than double that of skin care, and it continues to rise."
These dynamics can propel significant growth. Circana previously reported that the complete fragrance market (mass + prestige) in 2022 grew 11% year-over-year, totaling $12.7 billion. Super premium fragrance brand sales jumped 18% in the same period.
U.S. prestige fragrance sales increased 11% in 2022, driven by higher fragrance concentrations such as eau de parfums and parfums, and higher-end artisanal fragrance juices.
The category is among the most "elastic" in beauty; even as prices increase, sales remain consistent. Perhaps for this reason, prestige fragrance comprises about 60% of the full-category volume.
So why don't shoppers see value in trading up for luxury skin care?
Circana defines luxury skin care as brands with 2x average prices compared to the overall category. By this definition, luxury brands hold just 10% of the total sector, compared to 60% among comparable scent brands.
Famiano reports that luxury unit sales in the first two months of 2023 were flat, compared to 17% in the overall prestige category, while sales revenue climbed 2%. That 2% is far below the revenue growth of 17% seen in the wider prestige skin care space.
The challenge is that lower-priced skin care brands have successfully positioned themselves with premiumized positioning, as well as ingredient and formulation transparency, while also proving that quality products could be had for $15 or less.
As a result, more than "50% of U.S. consumers say they avoid spending a lot on skin care," while "64% report that brands at mass merchandisers are as good as higher priced brands."
As a result, Famiano concludes that luxury skin care brands will need to redefine their "why" to beat out competitors across all price tiers.