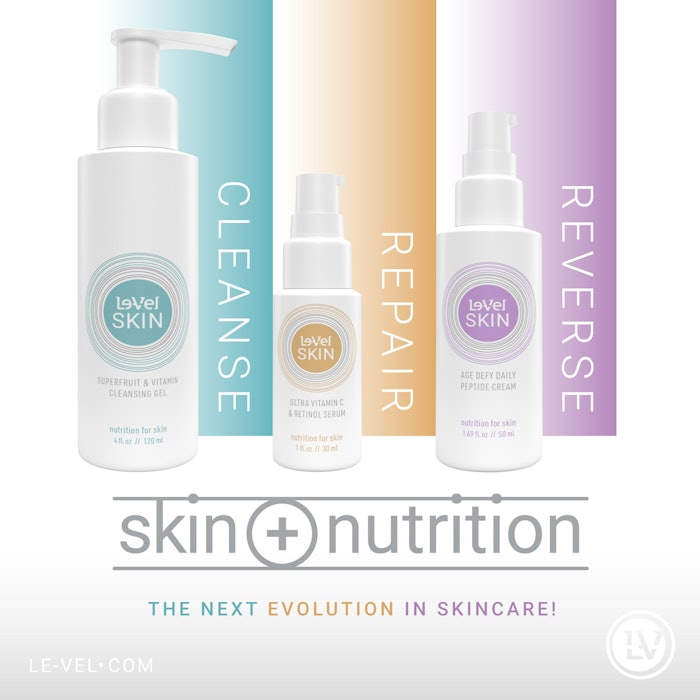 Le-Vel has launched a skin care line featuring three new products.
Collection includes:
Superfruit & Vitamin Cleansing Gel: A hydrating cleanser formulated with a blend of plant and fruit extracts including goji, acai and noni that help purify, rinse and refresh the skin.
Ultra Vitamin C & Retinol Serum: A moisturizing and exfoliating serum designed to help offer luminous, radiant skin, as well as, improving uneven skin tone and the appearance of aging skin. This serum features vitamin C, retinol and shea butter to keep skin hydrated.
Age Defy Daily Peptide Cream: A peptide cream formulated with ingredients that help stimulate cells, hydrate and moisturize four layers of the epidermis and contains extracts that help firm and lift the neck and jawline area. It also improves fine lines, moisture, even texture and elasticity.