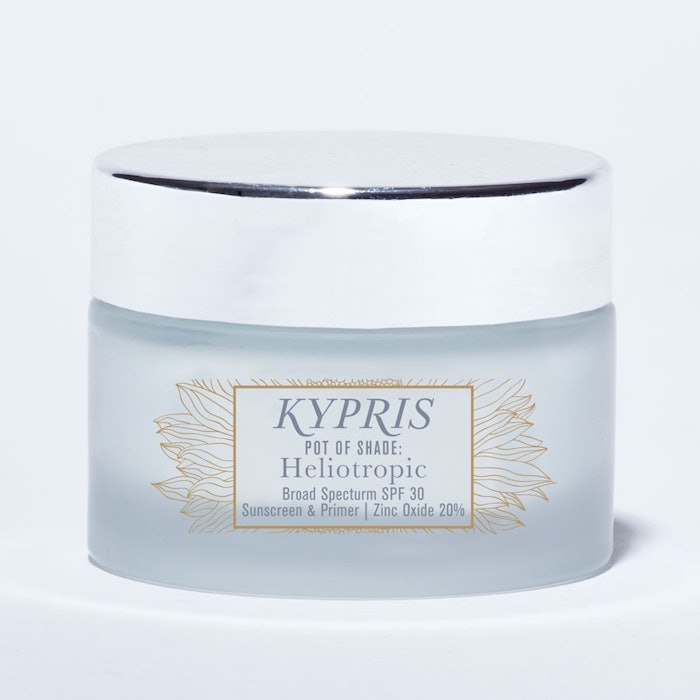 What it is: Pot of Shade: Heliotropic by KYPRIS
Claims: The Pot of Shade: Heliotropic provides customers with protection from sun exposure, skin cancer, early skin aging and sunburn with a daily morning and evening formula. When applied 15 minutes before outside exposure and reapplied every two hours, maximum protection can be provided from the sun's harmful rays. This product is an SPF 30 based sunscreen that moisturizes and smoothes the skin. 
Ingredient Highlights: Active and natural ingredients, environmentally friendly, zinc, sweet iris stem cells, tamanu, chaparral, sunflower, probiotics and sea algae.