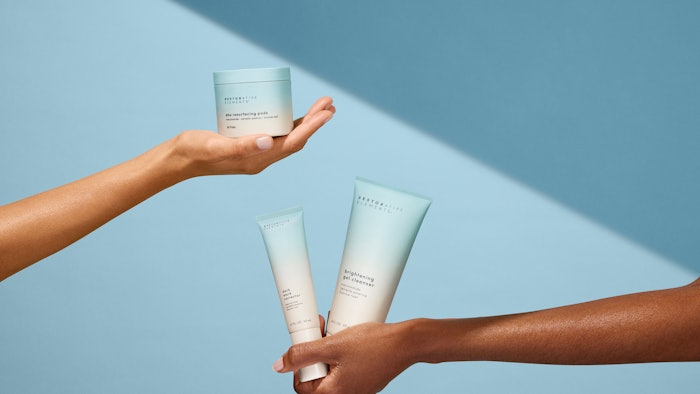 The Proactiv Company has announced it is rebranding under its new name, Alchemee. Shannon Pappas, general manager of Alchemee, recently spoke to Global Cosmetic Industry about the future of the company and its latest new brand.
Alchemee, derived from the foundational principle that we are all alchemists at heart, will focus on several skin concerns and an omnichannel approach to distribution, including digital and social to retail and DTC channels.
Alchemee will be introducing new brands and products into its portfolio to address common skin conditions like hyperpigmentation, psoriasis, eczema and dermatitis.
The first new brand to emerge from this new portfolio will be Restorative Elements, launching in early 2022. The brand will focus on skin discoloration and will be anchored in clinically proven, dermatologist-developed and regimen-driven solutions. 
Below is a Q&A with Pappas.
Can you tell us more about Alchemee's omnichannel approach?
Pappas: I'm pushing the team to take a full omni-channel approach to make sure we're available where our customers prefer to shop–from our own website to a thoughtfully selected set of retail store partnerships. We are expanding beyond our direct response roots and setting our sites on a much broader landscape into digital and retail territories that help to define the right solutions for our customers.
What's important for our customer is to no longer have our array of products only available through subscription but also to be available in ways that our customers want to experience our products–whether it be a first time trial that requires a lot of support from our customer field team or brick and mortar beauty consultant or it's the ability to have a "low effort" subscription delivered directly to their door–we need to be accessible where our customers want us to be.
We know that it's no longer a "cast the widest net, one shoe fits all" scenario. We're working towards making our highly valued subscription model even more valuable with personalized support and much easier ways to customize their needs through the touch of a button.
Some of our customers want a product recommendation via our new dermatologist-developed skin quiz that will be launching in the first quarter next year, others want assistances from a licensed professional, while others do their research, want to try our products and already have the right system or product in mind and that's why our brick and mortar approach is so important.
We've already launched our flagship brand Proacitv in Target, we've had great longstanding partnerships with Ulta and Amazon and we're evaluating even more opportunities to meet our customers' needs both digitally and at the retail level. This is just the tip of the iceberg and we're even more excited to branch out into more condition-based categories to help give people more dermatologist-developed solutions.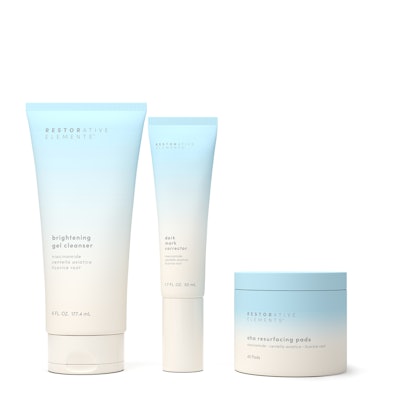 How is the rebranded company expanding the range of skin issues it will be addressing?
Pappas: We've been talking to our customers for years, and seeing and hearing their struggles really fueled our desire to expand and stretch into new categories. Meeting our customers' needs has truly been the force behind Alchemee's mission. We want to provide consumers solutions to not only help their needs but to also make them more easily accessible.
Under the Alchemee umbrella, we will be launching a variety of new brands that fulfills the same clinical promise as Proactiv with dermatologist-developed, science-backed solutions. We know our customers are not only struggling with acne but a variety of other concerns. In the near future we will be expanding our portfolio with lines focused on multiple chronic conditions such as skin discoloration, eczema, psoriasis and rosacea.
Providing people with solution-based systems that not only give them what they want but also gives them a holistic approach to maintaining, treating, correcting and restoring healthier skin across the board.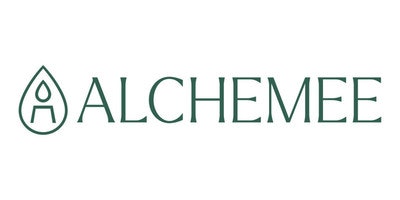 What can you tell us about the Restorative Elements and In Defense of Skin brands?
Pappas: We are very excited about the lines launching in 2022 under Alchemee. The first is Restorative Elements, which focuses primarily on the different types of skin discoloration people have to deal with.
We know acutely the struggles people with acne have to deal with, even after their acne has cleared. The constant reminder of the blemish that's left behind sparked the creation of Restorative Elements but it doesn't just stop with PIH (post inflammatory hyperpigmentation), we know far too well the struggles of enjoying the California sun or the hormonal concerns that come with aging.
We worked with our experts to develop a line of products that are clinically proven to help with a range of skin discoloration concerns because let's face it, as we get older, we want to be able to wear makeup when we want to, not because we have to.
For In Defense of Skin, our second line that will be launching during the second half of next year, we're launching a line of products that can help those struggling with the most common chronic skin conditions like eczema, rosacea and psoriasis.
A system-based solution that can not only be used long term but can also be used daily for those struggling with sensitive skin concerns as well as keeping their skin balanced while treating or fending off the symptoms associated with these chronic conditions. For Alchemee, our approach and mission is to always create science-backed solutions to give people healthier skin for life.