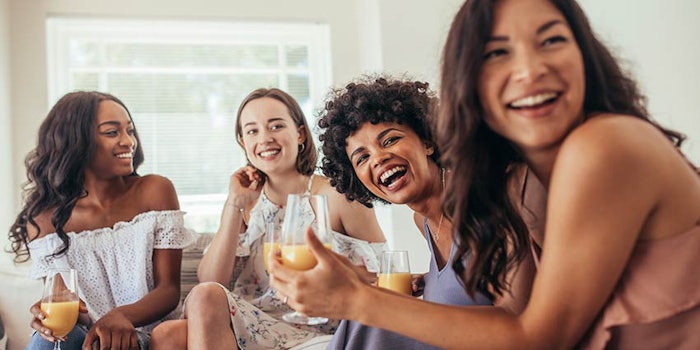 In the beauty market of 2018 and beyond, the brands that will survive will have to forge emotional connections with their consumers, leverage natural and "clean" formulations, foster wellness and increasingly use digital tools and platforms to scale their businesses.
These were the key takeaways from this year's in-depth beauty industry briefing hosted by CEW in New York City, featuring Sarah Jindal, senior innovation and insight analyst, beauty and personal care, Mintel; Larissa Jensen, executive director, beauty industry analyst, NPD Group; and Jordan Rost, vice president, consumer insights, Nielsen. Additional cited data was derived from Tribe Dynamics.
Read the full series:
There is no one beauty consumer, said Jordan Rost, vice president, consumer insights, Nielsen. The market, she added, represents a complex and diverse mix of needs and wants, all of it led by emotions.
Larissa Jensen, executive director, beauty industry analyst, NPD Group, noted that 90% of our decisions are based on emotions, which makes beauty—an emotionally led category—a vibrant market. In the end, she said, it's all about how brands and products make the consumer feel.
Rost's data backed up this sentiment. When surveyed by Nielsen as to why they purchased beauty products, respondents replied:
78%: to feel and look their best
62%: to treat themselves
53%: to feel confident
Sarah Jindal, senior innovation and insight analyst, beauty and personal care, Mintel, reported that 75% of French female consumers believe that feeling comfortable is better than looking perfect.
Increasingly, these consumers want to control their own beauty, focusing on internal power, energy and, generally, how it makes them feel. This mindset breaks away from traditional marketing strategies that have centered on physicality.
This emotional tie-in makes beauty a must-have, Jensen told Global Cosmetic Industry, regardless of culture, age or race.
This also explains why, when digital channels get all the buzz, specialty retail continues to do well globally. Jensen noted that brick and mortar is not down and out and, in fact, feeds consumer emotions and connections. This also serves to underscore why department stores, on the other hand, are struggling: they are simply too confusing and emotionally disconnected for many of today's consumers.
Jensen's presentation included insights into the future of emotional marketing, for instance pointing to emerging AI emotional tracking—or ET—which will leverage machine learning to trace consumers' emotional state on personal devices, retail surveillance systems and a whole other range of platforms. The innovation could clearly lead to a more emotionally designed omnichannel retail experience.
Authenticity & Value(s)
Rost explained that store brand cosmetics are growing almost three times as fast as the general category, signaling a new wave of competition for legacy brands fighting to reach value-minded millennials. This could represent a new wrinkle in a market already tangling with the proliferation of indie brands.
Rost noted that Brandless, for example, sells against the idea of conventional branding and marketing, stripping out what it considers hidden costs. This type of strategy underscores how important it is for companies to create a brand that's flexible enough to bring people into the fold, to help them see themselves in it and to feel a connection.
Why Founders Matter
Emotions have other implications in beauty. For instance, brands continue to matter because today's consumer still wants a story, said Jensen. And, increasingly, that story begins with the founder.
That's why Jindal encourages brands to focus on founder stories. Recent examples include the highly vocal founder of Deciem, CEO Brandon Truaxe—though it's worth nothing that Truaxe's unfiltered approach to public communications on Instagram have proven to be divisive, to say the least—as well as ColourPop's use of its chemists in its marketing and Coty's rebranding of Sally Hansen, which focused on the real woman behind the brand.
51% of consumers will automatically unfollow a brand that does something they dislike.
This is about more than personality. Jindal highlighted the story of Thrive Causemetics, a clean beauty brand inspired by the founder's friend, who died from cancer. For every product purchased, the company makes a donation to a woman who is going through cancer treatment.
Jindal explained that brands can also build consumer intimacy by pulling back the curtain and celebrating their failures. By sharing your brand journey, she said, brands can reinforce the importance of striving to be better. After all, consumers can certainly sympathize with mistakes.
But there is a limit.
What Do You Stand For?
According to Nielsen data, 23% of cosmetics shoppers surveyed by the company bought brands with which they identified. Jensen noted that:
90% of American consumers surveyed by NPD are more likely to trust a brand that has given to a philanthropic program
87% will choose a product because the parent company advocates for an issue about which they care
Examples of philanthropic causes include women's issues (Elizabeth Arden and Hard Candy), community projects (Tarte and Too Faced) and animal rights (Kat Von D).
According to Nielsen's research, cosmetics consumers are most likely to have their purchasing decisions ruled by company ethical attributes, followed by skin care and hair care.
Beware the Backlash
The world often feels—and perhaps is—more polarized than ever. While backing a cause can often win loyalty from consumers, it can also have the opposite effect. 
According to Mintel data presented by Jindal, 56% of us consumers have stopped buying products from a brand/retailer if they believe they are unethical. 
According to NPD data, 51% of consumers will automatically unfollow a brand that does something they dislike, while 27% will block or report a company as spam—or even boycott the brand entirely.
This is where careful use of social media is critical—not an easy task. Jensen explained that larger brands tend to align themselves with relatively safe charitable groups that benefit non-controversial groups like women, communities and animals. However, some smaller brands, like Illamasqua's anti-Trump rhetoric—have taken more polarizing positions that have bluntly carved a specific but ultimately limited niche.
This so-called partisan branding has been coming for years, Jensen told Global Cosmetic Industry, and will likely continue primarily in the niche space.