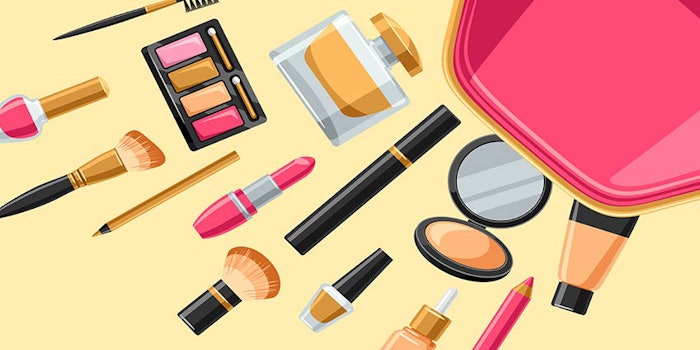 In the beauty market of 2018 and beyond, the brands that will survive will have to forge emotional connections with their consumers, leverage natural and "clean" formulations, foster wellness and increasingly use digital tools and platforms to scale their businesses.
These were the key takeaways from this year's in-depth beauty industry briefing hosted by CEW in New York City, featuring Sarah Jindal, senior innovation and insight analyst, beauty and personal care, Mintel; Larissa Jensen, executive director, beauty industry analyst, NPD Group; and Jordan Rost, vice president, consumer insights, Nielsen. Additional cited data was derived from Tribe Dynamics.
Read the full series:

The US prestige beauty market added another $1 billion to its sales last year, totaling $18 billion, according to Larissa Jensen, executive director and beauty industry analyst at the NPD Group.
Prestige beauty is growing faster than most other consumer product categories, including toys, small appliances and housewares. However, while growth was shared by all categories, it was not shared by all segments or channels:
30% prestige beauty e-commerce
9%: prestige skin care
6%: prestige makeup
6%: total prestige beauty category
4%: prestige fragrance
3%: prestige beauty brick and mortar retail
0%: prestige beauty mass retail
-1%: prestige beauty fine retail
Prestige beauty regional growth for 2017:
South America: 11%
North America: 7%
Europe: 2%
Prestige beauty growth by country, 2017:
Argentina: 32%
Mexico: 13%
Canada: 9%
Chile: 8%
Spain: 7%
United States: 6%
Brazil: 5%
Peru: 5%
United Kingdom: 4%
Italy: 0%
France: -1%
Skin care brought in the largest portion of dollars gained, year-over-year, followed by makeup and fragrance.
Top Companies
While the top five prestige beauty companies—Estée Lauder, L'Oréal, Shiseido, LVMH and Coty—accounted for 60% of total sales, they generated just 1% of dollar growth, compared to 17% by all remaining companies, according to Jensen.
Top Markets & Channels
In the United States, the markets of San Francisco, Los Angeles and New York alone accounted for 25% of US prestige beauty sales last year.
Roughly 25% of makeup, skin care and fragrance consumers shop online, according to NPD data. In fact, makeup and skin care consumers shop online more so than they do in department stores.
It's no surprise, then, that Amazon prestige beauty sales rose 43% last year. The platform's stake in beauty is likely to benefit from a widely reported partnership with Violet Grey. Amazon is also testing a two-hour deliver program with Sally Beauty in the Dallas market, and it has partnered with Coty via its voice-activated Alexa system to produce the Let's Get Ready skill, which provides personalized beauty advice for consumers.
Holiday 2017
Beauty sales for the 2017 holiday season were up year-over-year every week and experienced 10% growth overall, five times that of other consumer product categories. Sales gains were seen in every category for the season:
14%: skin care
8%: total beauty
6%: fragrance
6%: makeup
Home scents comprised 2% of total prestige beauty sales, but generated 20% of the gains. Home ancillary gift sets rose 57% this past holiday.