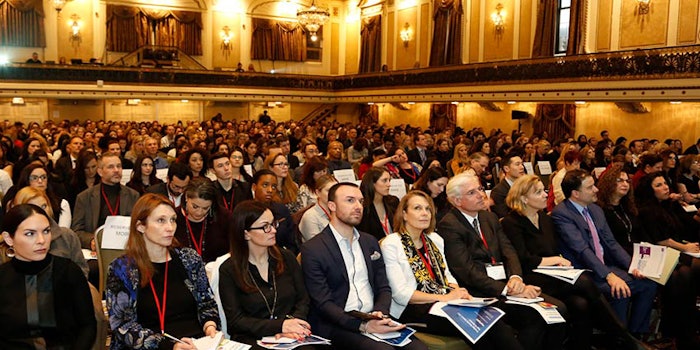 In the beauty market of 2018 and beyond, the brands that will survive will have to forge emotional connections with their consumers, leverage natural and "clean" formulations, foster wellness and increasingly use digital tools and platforms to scale their businesses.
These were the key takeaways from this year's in-depth beauty industry briefing hosted by CEW in New York City, featuring Sarah Jindal, senior innovation and insight analyst, beauty and personal care, Mintel; Larissa Jensen, executive director, beauty industry analyst, NPD Group; and Jordan Rost, vice president, consumer insights, Nielsen. Additional cited data was derived from Tribe Dynamics.
Read the full series:

The total number of prestige fragrance launches rose 6% in 2017, according to Larissa Jensen, executive director, beauty industry analyst, NPD Group. Per NPD's data, here's how the prestige segment growth broke down:
32%: naturally positioned fragrances
23%: fragrance e-commerce
14%: artisanal fragrances
13%: single-note artisanal fragrances
4%: overall fragrance category
1%: fragrance brick and mortar retail
0%: fragrance fine retail
-7%: fragrance mass retail
Despite the rapid rise of e-commerce, 30% of fragrance consumers shop in specialty stores.
Fragrance's Top Performers
The fastest growing markets tracked by NPD were:
Argentina: 31%
Mexico: 15%
Chile: 11%
The top US prestige fragrance launches in 2017 were:
Chanel Gabrielle: $30.9 million
Gucci Bloom: $22 million
Y for Yves Saint Laurent: $15.4 million
Woman by Ralph Lauren: $15 million
The top female prestige fragrance brands for 2017 were:
Coco Mademoiselle
Chance
Amazing Grace
La Vie Est Belle
Daisy Marc Jacobs
The top male prestige fragrance brands for 2017 were:
Blue De Chanel
Acqua Di Gio Pour Homme
Sauvage
Armani Code
L'homme YSL
Natural & Home Fragrance Drive Growth
Natural fragrances comprise less than 1% of the US prestige fragrance category, but now outpace the growth curve of artisanal brands, according to NPD data. Natural fragrances have also generated 50% dollar volume growth since 2014.
According to NPD research presented by Jensen, 20% of consumers would wear more fine fragrance if they could find a natural product, while 12% are willing to pay more for natural fragrances.
The data is notable as the general industry is hit with increased pressure to disclose ingredients. Last year, Unilever announced that it was working to disclose its fragrance ingredients to consumers, similar to programs started by companies like SC Johnson. Meanwhile, startups like Phlur are fully transparent about their ingredients—including synthetics—in their formulations.
Meanwhile, the hygge trend helped generate further growth in the home fragrance category. Today, said Jensen, 85% of the US population over 18 uses home scent. According to NPD data, home scents make surveyed consumers feel:
50%: relaxed
34%: cozy
30% uplifted
2018–2019 Forecast
Fragrance sales ticked up at the end of 2017, said Jensen, even before the holiday kicked in. Plus, consumers are increasingly enjoying scents in a different way, such as with home fragrance, opening new avenues for expansion.