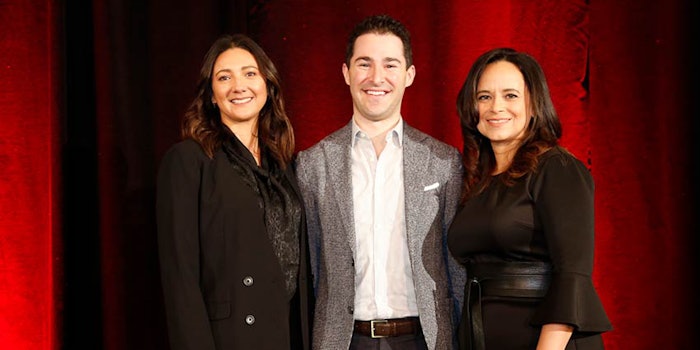 In the beauty market of 2018 and beyond, the brands that will survive will have to forge emotional connections with their consumers, leverage natural and "clean" formulations, foster wellness and increasingly use digital tools and platforms to scale their businesses.
These were the key takeaways from this year's in-depth beauty industry briefing hosted by CEW in New York City, featuring Sarah Jindal, senior innovation and insight analyst, beauty and personal care, Mintel; Larissa Jensen, executive director, beauty industry analyst, NPD Group; and Jordan Rost, vice president, consumer insights, Nielsen. Additional cited data was derived from Tribe Dynamics.
Read the full series:

While makeup growth hasn't matched that of past years, 6% is significant, said Larissa Jensen, executive director, beauty industry analyst, NPD Group. New makeup product introductions last year rose to 7%; however, NPD's data also revealed that breadth of distribution and greater assortment did not lead to growth for the established makeup brands.
Here's how the growth panned out for 2017:
28%: makeup e-commerce
9%: natural makeup
6%: makeup market
3%: makeup brick and mortar retail
-1%: makeup mass retail
-5%: makeup fine retail
Despite the rapid rise of e-commerce, 37% of makeup consumers shop in specialty stores.
According to NPD Group data, 35% growth was achieved by makeup containing trending ingredients:
Collagen
Vitamins
Water
Natural extracts
Makeup's Top Performers
The category's top 2017 launch in terms of dollar volume sales was Urban Decay's Naked Heat Eye Shadow Palette. Top-performing sub-segments included:
Foundation
Eye shadow
Mascara
All other face
All other applicator
The top makeup brands in 2017 were:
MAC
Urban Decay
Clinique
Lancôme
Tarte
Top-performing brands in the category, regardless of size, included:
Tarte
It Cosmetics
Anastasia
Benefit
Nars
Stila
Julep
Butter London
The fastest growing markets tracked by NPD were:
Argentina: 30%
Peru: 16%
Mexico: 12%
Canada: 8%
2018–2019 Forecast
Makeup growth is down, but still enviably high, Jensen said Global Cosmetic Industry. And the category comprises almost half of the industry's sales. Growth is likely to continue, said Jensen.