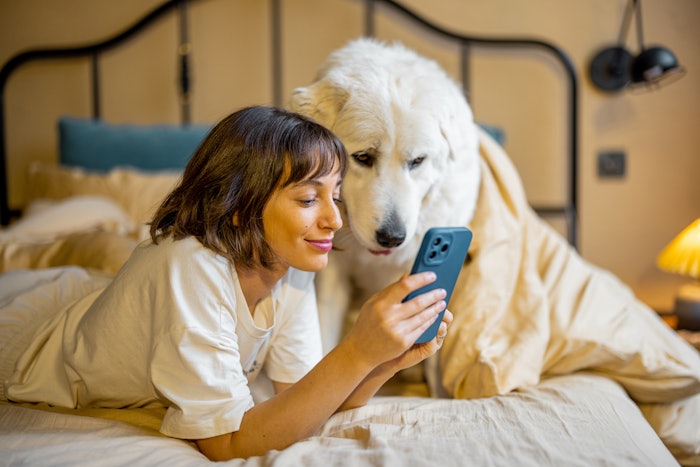 rh2010 at Adobe Stock
Crafting an impactful beauty brand marketing strategy requires navigating a plethora of options, each vying for attention in an oversaturated market. But before delving into strategy specifics, it's crucial to address the pivotal question: What type of strategy aligns with your brand? Amid the discussions on multichannel and omnichannel strategies, pinpointing the most suitable path can be difficult.
Meanwhile, the challenge of creating content to populate your strategy is ever-present. There is pressure to generate content to saturate every conceivable avenue, and the idea of formulating a comprehensive strategy can feel impossible in a competitive, fast-paced market.
Multichannel Marketing vs. Omnichannel Marketing: Which Is Best?
Distinguishing between omni and multichannel marketing involves acknowledging the pivotal distinction between "all" and "many." While an omnichannel approach encompasses all marketing channels, a multichannel strategy utilizes numerous platforms, which may not necessarily encompass the entire customer journey.
Omnichannel marketing can be a valuable strategy when it comes to forming a consistent brand narrative[JA1]  and following a customer through the sales funnel. But multichannel marketing is more about tapping into different platforms to grow reach and magnify brands in different spheres.
A multichannel content marketing strategy is particularly important to focus on because we're all operating in a programmatic environment, with consumers existing across diverse platforms. From waking up and scrolling through Instagram and emails to passing advertisements on our commutes to watching television in our homes—ad infinitum. Diversifying your beauty brand marketing strategy and contacting consumers through these different channels opens the brand to new eyes and fresh perspectives.
Considering that the global beauty industry is now generating $579 billion in sales and that our cultural and societal shifts have taken our consumption habits online, brands need to constantly adapt to these digital realms and meet their customers across multiple touchpoints.
This is why diversifying both messaging and content formats on each platform is critical to the customer journey. It's not enough to merely disseminate messaging across multiple platforms. Consumers are smarter than ever, and a message received on one platform that feels inauthentic can have a negative impact on the customer experience. Today's consumers expect a certain level of personalization, and they can swiftly move on to the next brand if they come across one that does not meet those personalization expectations.
3 Ways to Overcome the Challenges of Multichannel Marketing
Any multichannel content marketing strategy takes research, organization, strategy, and management to create and oversee. In order for beauty brands to cater to their consumers successfully, precision and resonance are paramount. Elevating a brand's presence necessitates a nuanced multichannel strategy that transcends generic approaches.
1. Understanding platform dynamics and audience insights
Embarking on the journey of multichannel marketing mandates a comprehensive understanding of the many different platforms and the distinct audiences they attract.
Begin with audience profiling, recognizing that audiences exhibit profound variations across platforms and brands. Some platforms resonate with your brand ethos; others will draw in entirely different demographics. You can reveal audience demographics with reporting tools like Dash Hudson or by tapping into existing brand data across social media pages, websites, email campaigns, and beyond. Define audience profiles and examine what types of behaviors and preferences each audience segment is presenting. This strategic approach will guide the path for bespoke marketing messaging across each platform.
2. Harmonizing diversity and consistency
Developing an effective multichannel marketing strategy means having different versions of the same brand conversation. Platform-specific tactics—including language that resonates with each platform's core audience and content that is optimized to their respective limitations—establish coherence, reinforce your brand's identity, and magnify recognition across the varied platforms. But it's critical to keep a sense of your larger brand message and weave that core personality through all the platforms you engage in to reinforce your brand identity and boost brand recognition.
3. Testing continuously
A multichannel content marketing strategy works because it gives each audience member a unique, personalized experience. The messages they receive are dependent on where they are and who they are. Continual observation of how individuals engage with your brand's messages on diverse platforms unravels the real-time impact of your beauty brand marketing strategy. It involves perpetual testing and aligning messaging with resonant components.
In the realm of marketing strategies, the multichannel approach shines as a versatile and effective choice. Its strength lies in its flexibility, allowing brands to handpick platforms that align with their unique identities and audience preferences. Research supports its effectiveness in expanding reach, enhancing brand awareness, and boosting ad engagements, leading to a favorable return on your marketing investment.
In summary, the beauty industry thrives on sophistication, and adopting a multichannel marketing strategy can be likened to conducting a harmonious symphony of engagement for your brand.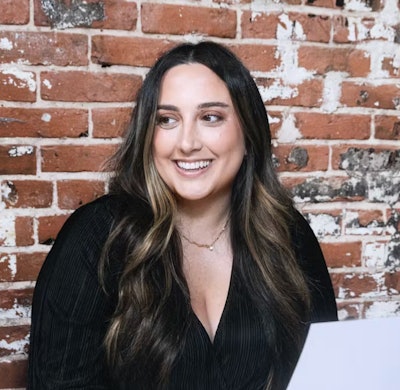 Kassidy Abbott is the director of creative strategy and production of Front Row's Content Creation Division. She was an integral part of the team at Taylor & Pond for more than five years before it became Front Row, bringing a wealth of expertise in creative strategy and marketing for our brands. She has been focused on the beauty vertical and has hands-on, well-rounded experience in developing creative strategy, campaigns and product launches, and full digital strategy. Kassidy manages Front Row's full in-house production team and produces small- and large-scale productions.