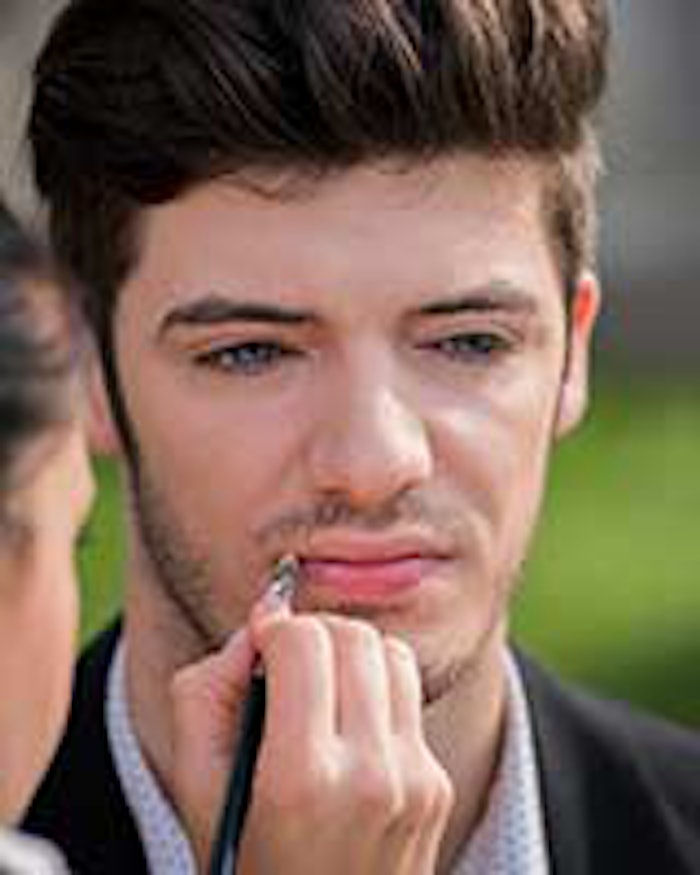 A new generation of male makeup products are set to gain popularity due to the increased focus on appearance driven by social media, according to Mintel's Charlotte Libby.1
Metrosexuality Evolves
Libby explains: "Rather than being a minority, men who buy grooming products to boost self-esteem or feel more attractive are now the majority."
In 1994, journalist Mark Simpson coined the term "metrosexual" in a 1994 article in The Independent, which was popularized in the U.S. in 2002 in a piece for www.salon.com.2
Simpson first introduced the the "sporno" culture in 2006: hypersexualized, homoprovocative imagery of athletic men. Fast-forward to 2014, when Simpson announced metrosexuality is dead, and the spornosexual has taken its place.2
Esquire explains the difference between a metrosexual and a spornosexual: "He is just as plucked, tanned and moisturized, but leaner, buffer, more jacked and obsessed now just with 'looking good' in the abstract, but with the actual physical proportions of his frame: the striation of his abs, the vascularity of his biceps, the definition of his calves."2
Think male athletes David Beckham and Cristiano Ronaldo.
Enhancing the Selfie With Male Makeup
Mintel's Libby reminds the market of the failed "guyliner," but draws attention to a subtler form of makeup: "focusing on creating flawless skin can hold appeal with modern men."
In Mintel's "Men's Facial Skincare UK 2015" report, "men display a number of complaints about their facial skin, for example acne-prone, oily or dull — problems that can all be concealed with makeup techniques."
In a 2014 GCI article by Rob Walker, Euromoniter International, predicts: "Based on current trends, it is only a matter of time before a full portfolio of men's makeup becomes part of daily ablutions, too."
That time has come. 
Thirty-one percent of U.K. men aged 16–24 have used BB cream in the past year, compared to under a fifth of U.K. men overall. Libby says of the younger aged group that they are more active and engaged in grooming markets and indicate an interest in skincare and makeup hybrids.
Men's Purchasing Influenced by Social Media
Mintel's "Beauty Retailing Europe 2015" report found over a third of U.K. men reported social media posts encouraged them to buy particular beauty products, compared to 30% of women.
Brands have the opportunity to extend their product development and marketing to the spornosexual, encourages Libby.
References