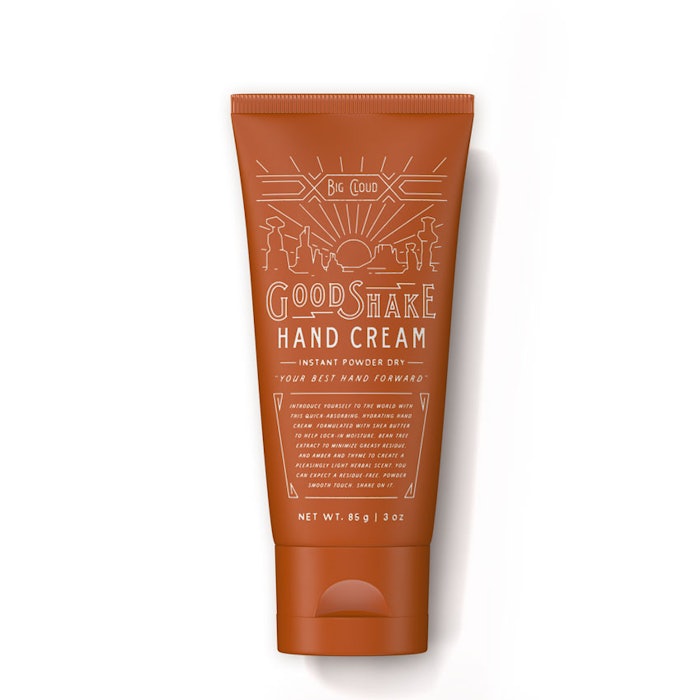 What it is: Dollar Shave Club's Good Shake Hand Cream from the new skin care line, Big Cloud collection
Claims: This hand cream for men is fast-absorbing and helps hydrate hands, leaving a powder-dry finish. The cream's formulation includes shea butter, which locks in moisture, as well as macadamia oil, bean tree extract and green tea leaf extract combined to help hydrate and minimize greasy residue. Additionally, amber and thyme deliver a light herbal scent.
Ingredient highlights: macadamia oil, meadowfoam oil, jojoba oil, bean tree extract, shea butter, vitamin E, green tea leaf extract, amber and thyme.