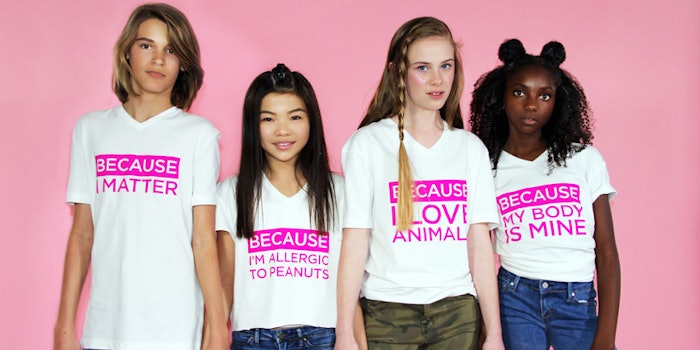 Petite 'n Pretty is a prestige beauty brand specializing in products for children, tweens and teens. 
Samantha Cutler, the brand's creator, brought 15 years of product development experience—including time with MAC, Smashbox and Stila—when developing products for "young creatives." The brand's main focus is to empower young consumers and make their first beauty experience a positive one.
"I've always been make-up obsessed, and from a young age, utilized beauty products to express my individuality and creativity," said Cutler. "Petite 'n Pretty is creating a new essential category of beauty that encourages self-exploration and inclusivity. I'm thrilled to debut a brand with products that will spark the imagination of the influencers of tomorrow and encourage them to lead the sparkle revolution."
The products, ranging from $16-$34, are nut-free, cruelty-free as well as pediatrician, ophthalmologist and dermatologist-approved. Current product offerings include lip glosses, eye and cheek palettes, and hair and body glitters. 

The brand also announced the launch of its new back-to-school, Halloween and Holiday 2018 collections:
9021-Glow! Bronze and Highlight Cheek Duo ($18);
Cheek and Highlighter Brush ($22);
10K Shine Lip Gloss in Glow Down ($16);
Gen Glitter in R.I.Pretty ($28) launched on September 27, 2018; and

Holiday collection launching November 2018.