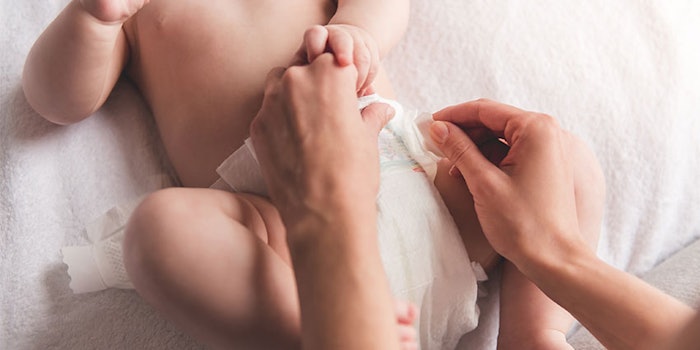 SGS's laboratory in France is extending its testing expertise with an innovative technology to measure the softness of a material or product. 
The company is already recognized for measuring the performance of disposable hygiene products, such as baby changing, feminine hygiene and all other types of absorbent products. Now, SGS offers a method to measure softness, which was previously perceived only through the appreciation of panelists. Typically, they would subjectively award a product a grade as a result of many manipulations of the sample.
"We decided to invest in a new equipment that measures some parameters, including the level of sound fibers and material texture to determine the softness perception of a product," explains Vincent Bernus, SGS's director of cosmetics, personal care and household.
"It allows us to industrialize and control the entire process, to obtain more objective data while increasing our quality control capabilities," says Cédric Schoorens, technical manager for the hygiene division.
Each test protocol is unique and applies to a single product. Data interpretation is then carried out through an algorithm developed specifically by SGS experts. Tissues (handkerchiefs), baby diapers (inner/outer veil and extensible ties), feminine hygiene and incontinence products are currently being tested.
"But this is only a first step. This acquisition highlights the collaborative work of the SGS Group. Indeed, the machine can be used for other materials and by other laboratories in France and Europe," says Schoorens. 
"Our goal, by 2020, is to map the entire European market, and then Asia, to eventually become the world leader in softness," enthuses Bernus.
Considering the similarities between disposable hygiene materials, hair fibers and even textiles, one might imagine this technique could apply to personal care for hair softness measurements. Could this lead to new claims? Or advance current capabilities to impart new sensory benefits?