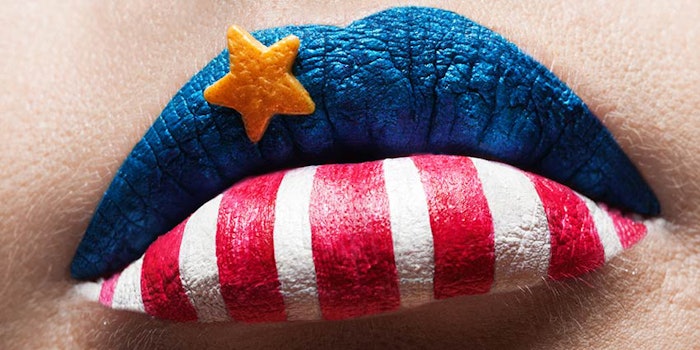 As Global Cosmetic Industry reported previously, premium beauty will drive global growth in coming years. During that time, the United States will remain the largest beauty market in the world, according to a new analysis preview from Euromonitor, which will be released at the forthcoming in-cosmetics North America.
Boosted by makeup and premium offerings, the sector is expected to rise from $80 billion today to $90 billion by 2020. Assuming the forecast hits its mark, that represents a nearly 45% gain over 10 years.
"The US cosmetics market has shifted markedly to premium products."
According to the report, the premium segment, which delivered 7% year-over-year growth in 2015, is generating gains in BB/CC creams (40% year-on-year growth), lipsticks, mascara and skin care. Premium foundations/concealers led growth between 2014 and 2015, Euromonitor found, increasing from 3% in 2013-2014 to 14.2%.
Color cosmetics now comprise 25% of global beauty sales, Euromonitor reported, with the US market valued at $14 billion in 2015, representing year-on-year growth of 7%. The US market only accounted for 17% and 14% of the global fragrance and skin care markets, respectively, signaling opportunities for growth in those categories.
"The US cosmetics market has shifted markedly to premium products, as consumers are now looking for higher quality products at a variety of price points," said Euromonitor analyst Amanda Hatzmark. "Cosmetics manufacturers can capitalize on this trend by examining shifting consumer attitudes and considering the changes in the premium and mass markets."