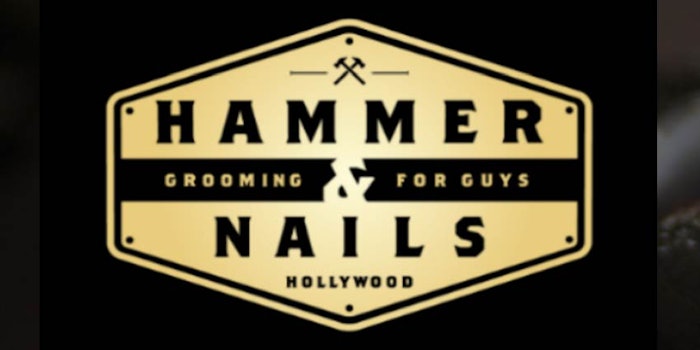 Grooming franchise Hammer & Nails is aggressively pursuing the $21 billion men's grooming market by pursuing new franchises throughout California, as well as Florida, Georgia, North and South Carolina, Texas and New Mexico.
Since January, Hammer & Nails has sold more than 200 licenses in eight states. The shops offer pedicures, manicures, barbering, straight-razor shaves and membership sales.
"What attracted me to H&N is that I enjoy the experience of getting my nails groomed on a regular basis but never felt comfortable at the places that I visited," said area representative John Choi. "I know that there are plenty of men out there who would enjoy the experience as much as I do if they knew a place like Hammer & Nails existed."