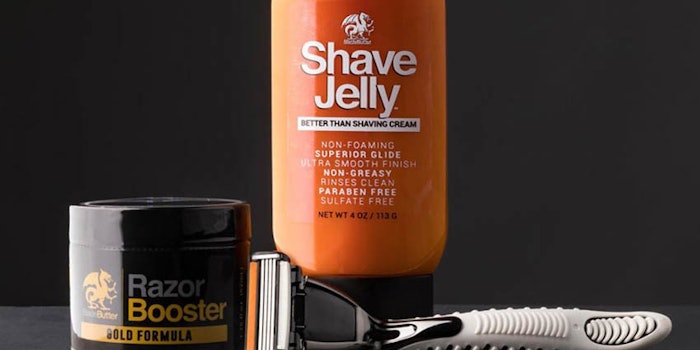 Pursuing the burgeoning male grooming sector, BladeButter has introduced ShaveJelly, what it argues is a gentler shaving cream/gel alternative. The non-foaming, non-greasy product is 90% organic and contains green tea and vitamin E to heal the skin.
The company also offers a RazorBooster micro lubricant, launched in 2012, which began as a forced-filtration oil for a protein bar wrapper challenge.
As seen with pre-shaving, brands are continuing to seek out new opportunities in the segement.