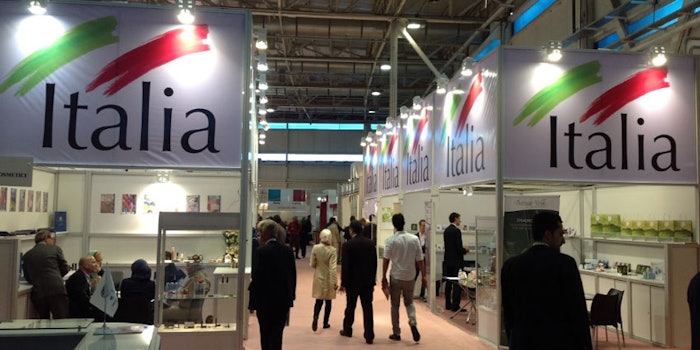 It was recently announced that the organizer of Cosmoprof Worldwide Bologna, Bologna Fiere Group, has renewed its memorandum of understanding with Iran Beauty & Clean.
Iran is currently the second largest beauty market in the Middle East and the seventh largest in the world. The total beauty market in the country is estimated to be worth $5 billion in 2017. Iranian consumers are most interested in hair products, skin care products, perfumes, cosmetics for eyes, makeup, nail polishes and prestige products.
The 24th edition of Iran Beauty & Clean will be held at the Teheran International Fairground on April 25-28, 2017. The event will host companies specializing in cosmetics and toiletries, perfumery, hair salon, beauty salon, packaging and OEM.
Iran Beauty & Clean 2016 received over 18,000 visitors from 20 countries and showcased 400 exhibitors from 15 countries that focused on new opportunities in the Iranian market.