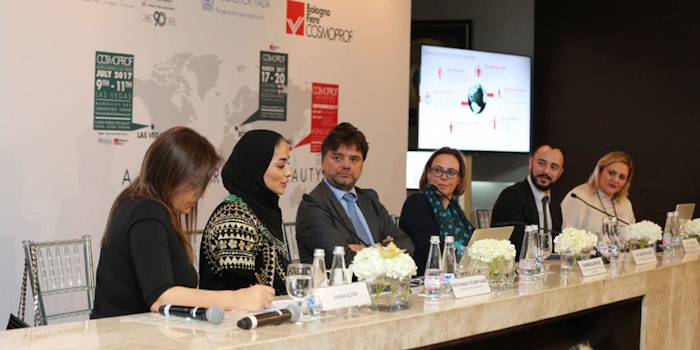 On December 14th the Dubai Mall in Dubai played host to the 50th edition of Cosmoprof Worldwide Bologna.
Those in attendance included Valentina Setta, the general consul in Dubai and UAE, Gianpaolo Bruno, Italian trade commissioner in UAE, Oman and Pakistan, and Nouf Ahmad Youssef Alabd, senior executive of Dubai Export.
The companies Ancorotti and Pink Frogs presented their products while also hosting live makeup sessions.
The next stop for Cosmoprof Worldwide Bologna will be Toronto, Canada on January 18-16, 2017.