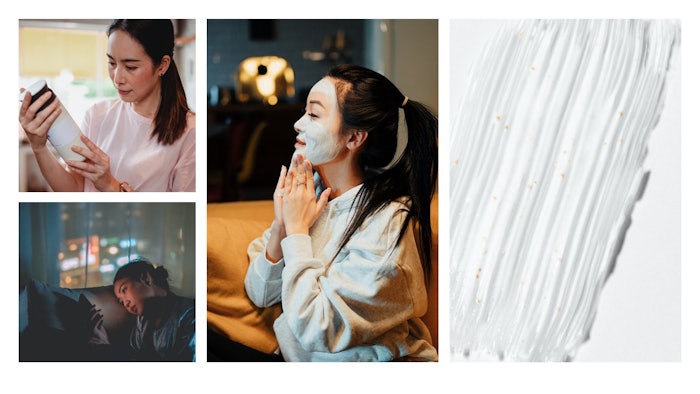 Themes of traceability, personalization and mindful consumerism dominate Mintel's "2023 Global Consumer Trends" report, highlighting the implications of the pandemic and shoppers' needs moving forward.
The Me Mentality trend, for instance, is focused on self-improvement, skill-building and layering various identities in different digital venues such as the metaverse. Mintel notes that 64% of U.S. Gen Z teens agree that they feel they have lost two years of their lives because of the COVID-19 pandemic.
In making up for this lost time, shoppers are seeking to upskill and to generate new digital identities.
"Consumers will use the emerging metaverse to develop unique identities that match their digital surroundings," Mintel notes. "This will result in fragmented identities, where consumers build out and express different parts of themselves online depending on the platform or context they're working within. With this, there will be a stronger movement towards data privacy and consumer protection as consumers' digital footprints becomes more robust and layered."
Mintel's Power to the People trend outline notes that 41% of U.K. consumers agree that direct-to-consumer brands have a more personal connection with customers than traditional brands. This presents a challenge as many brands are finding the direct-to-consumer route challenging in light of changes to Apple's app tracking policies, as well as generally escalating costs of digital customer acquisition in social media spaces and elsewhere.
Digital tools can help bridge this challenge, offering enhanced benefits to loyal customers and greater buy-in.
Mintel explains, "Brands are using NFTs as a way for consumers to own a piece of a brand and directly connect them with a brand's overall success and growth. Beyond just collectables, brands are designing NFTs that, when purchased, offer entry into rewards programs, membership clubs and even profit sharing."
The firm adds, "In the next five years, brands will increasingly cater to the niche identities of loyal consumer investors, fragmenting large, legacy brands into smaller, more targeted business units."
The Hyper Fatigue trend outline notes that 49% of U.S. consumers have experienced stress in the last year, which is a percentage that is both unsurprising and seemingly low.
Mintel adds that 62% of U.K. consumers say daily rituals are an important way to lift their mood.
Therefore, brands should find ways to "enable consumers to form healthy connections with resources in the technology, wellness and leisure spaces."
International Localism, meanwhile, describes how brands are shifting, when possible, to the use of domestic raw materials, "or at least to a more diversified sourcing structure." Such a transition is logical given the supply chain woes beauty and other industries have faced in the wake of COVID-19.
Supply chain ethics will also continue to take center stage.
Mintel notes, "As the impact of global warming will increasingly be felt, more consumers will be scrutinizing whether global brands take their local commitments seriously. For example, eco-conscious consumers will demand the traceability of raw materials and more transparency around how brands are conserving local resources, especially in the developing world."
Finally, Intentional Spending is built around statistics such as: 45% of U.S. consumers who buy select personal care products say they have chosen an alternative product/brand due to price increases in the last year.
In such uncertain economic times, Mintel explains, shoppers will not only be mindful of cost, but also of the values of brands they select.
Mintel concludes: "Consumers will seek value in purpose, supporting trustworthy brands that make a difference as they make a profit, to ensure their everyday consumption choices align with the future they aspire for."