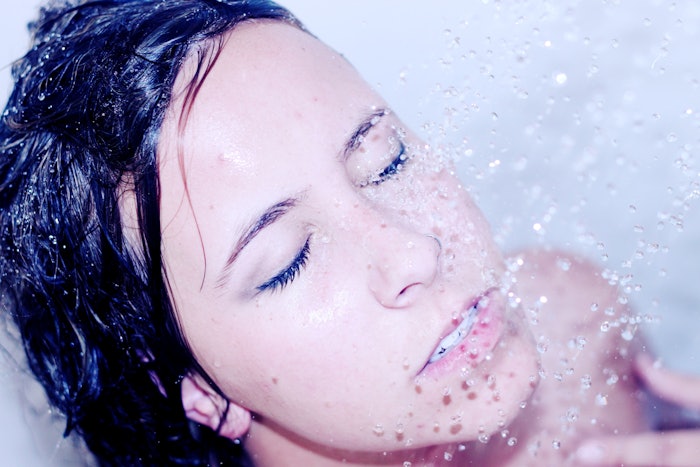 Pinterest has unearthed a range of beauty-centric trends emerging for 2023 by comparing by comparing search data between September 2020 to September 2022.
(Catch up on Pinterest's 2022 beauty predictions.)
1. Two-toned hair
Amid a hot hair care market, Pinterest predicts self-expression and an embrace of one's natural hair will dominate 2023.
Pinterest notes that Gen Z and millennials are increasingly mixing bright colors with natural hair tones. The platform notes that searches for "blue and black braids" are up 215%, while "lavender and blonde hair" searches are up 150%.
Other key data points:
Pink and lavender hair searches are up 345%
Brown to pink balayage searches are up 280%
Multi-tone hair color searches are up 135%
2. Scalp care booms
Meanwhile, hair care's skinification will continue with a major focus on scalp care.
Pinterest reveals that scalp health searches are climning:
Scalp massage technique searches are up 55%
Clean scalp searches are up 55%
Scalp treatment for dry scalp searches are up 70%
Natural hair mask for growth searches are up 80%
Clean scalp build up searches are up 45%
3. Beauty goes small
Pinterest's Micro Makeover trend focuses on Millennials and Gen Z consumers will be opting for "smaller" beauty gestures.
The firm notes that search trends point to a unified theme:
Micro french nail searches are up 235%
Chopped bob haircut searches are up 550%
Micro bangs searches are up 110%
Short stiletto nail searches are up 80%
Short braid hairstyle searches are up 45%
4. Showers are the new baths
Finally, Pinterest has highlighted rising interest in shower-centric self-care.
Shower routine aesthetic searches are up 460%
Amazing showers walk in searches are up 395%
Shower bomb searches are up 90%
Home spa bathroom searches are up 190%
Doorless shower idea searches are up 110% 
Read the full report here.