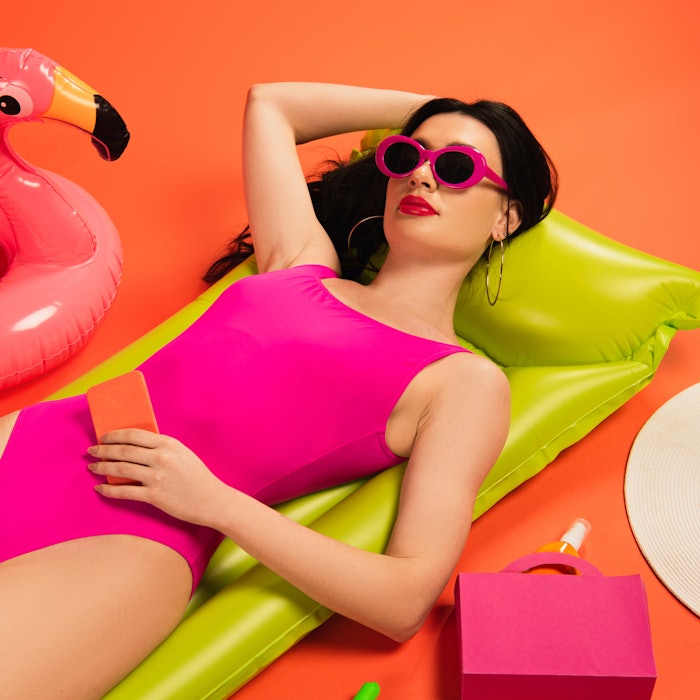 Update (February 8, 2023): The U.S. XAOC health and beauty sector generated 2022 full-year sales of $111,254,478,883, according to NielsenIQ, a rise of 5.3% from the $105,678,193,385 generated in full-year 2021. XAOC (extended all outlet combined) comprises food/grocery, drug, mass merchandisers, club stores, dollar stores and military DECA (commissaries). 
To compare, NPD recently reported that U.S. prestige beauty sales revenue for 2022 grew by 15% year-over-year, totaling $27.1 billion.
While prestige unit sales climbed in 2022, XAOC unit sales dropped 3.5% in 2022. Average unit prices in the mass sector climbed 9.1%.
Skin Care 2022 Sales
Facial skin care sales rose 5.8% in 2022 to $4,555,884,624.
Top gainers included facial treatments, up 34.7%, 
Losers included facial skin appliances, which fell 30.6% and facial toners, which dropped 18.8%   
The standalone sun care sector totaled $1,663,022,313, representing a 6.7% gain versus 2021.
Fragrance 2022 Sales
Fragrance sales increased 1.2% to $992,761,833. To compare, NPD reports that U.S. prestige fragrance sales increased 11% in 2022.
Fragrance gift set sales increased 21.2% in the period.
However, body powder fragrance sales dropped nearly 27%, while fragrance combination packs fell 35.4%. 
Hair Care 2022 Sales
Hair care sales rose 3.3% to $11,862,651,221. To compare, NPD reports that U.S. prestige hair product sales grew 22% in 2022, driven by masks and targeted treatments.
Top gainers included styling product combos, up 15.7%, shampoo and conditioner combos, up 13.4%.
Top decliners included hair costume color, down 64%, and 3-in-1 products, down 13.7%.
The standalone hair removal sector totaled $3,258,036,381, representing a 3.3% gain. 
Cosmetics & Nail Grooming 2022 Sales
Sales of cosmetics and nail grooming products increased 5.6% in 2022, totaling $8,912,002,760.
The category's big gainer was cosmetic appliances, which jumped 64.5% year-over-year to $9,406,521, while nail kits/sets increased 17.8%
Cosmetics and nail grooming combination pack sales increased 16.9%.
Bath, Shower & Body Care 2022 Sales
Bath and shower sales grew 3% year-over-year to $7,520,327,591.
Bath and shower gift sets/kits grew more than 86% year-over-year, totaling $20,362,780, while exfoliators/scrubs grew 36.5% to $266,320,534.
Top decliners included bath and shower wipes, which dropped 34.6% to 48,750,736, and pandemic favorites hand sanitizers, which dropped more than 38% to $412,190,196.
Hand and body lotion sales increased 8.2% in 2022, while eczema and psoriasis treatments jumped 21.6%.
The standalone oral hygiene and vitamin/supplement sectors grew 3.3% and declined 1.3%, respectively.