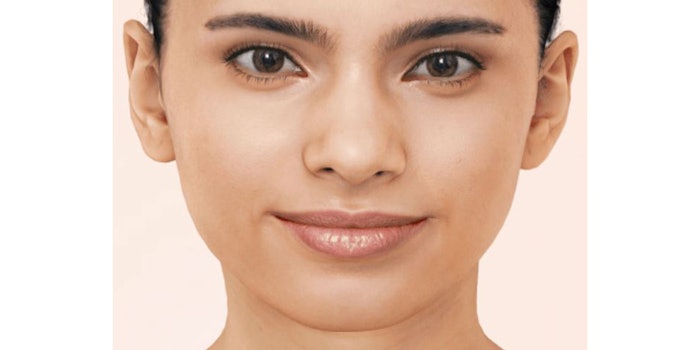 Doctor Claudia Aguirre, PhD, founder of Doctor Claudia, is a neuroscientist and mind-body expert who will lead a session at in-cosmetic North America on "Make-up your mind: Emotions and cognition in the age of virtual beauty" on Wednesday 23 October at 3:45 PM in the Marketing Trends Theater. For more information on the in-cosmetics North America 2019 education program, visit: https://northamerica.in-cosmetics.com/ -Editor
Lil Miquela (@lilmiquela) is a 19-year-old Brazilian-American with 1.6 million Instagram followers, a new single and numerous collaborations with luxury and street fashion brands. The only thing is, Lil Miquela isn't human.
Generating engaging AI personalities is easier said than done. Digital influencers teeter on the edge of the uncanny valley, defined as "a characteristic dip in emotional response that happens when we encounter an entity that is almost, but not quite, human." This response may include discomfort or disgust when seeing a CGI human or robot that falls just short of human-like.
The human brain is capable of quickly scanning a face to pick out any unusual features—whether too perfect or far-from. Therefore, successful artificial humans must have just enough humanness to be appealing to consumers.
The global fashion industry will invest $3.6 billion in artificial intelligence in 2019a, and the beauty industry won't be far behind (SKII is just one brand already experimenting with virtual influencers)—despite the fact that virtual ambassadors will never use the products they promote. This raises the question: How will beauty brands formulate products for humans that follow and aspire to be like Lil Miquela and other virtual influencers?
It is important for brands to realize that the beauty industry is not in competition with technology. A cream can never smooth out a wrinkle in the same way a digital filter can. But it can help our minds shape our sensorial experience—possibly the key to sustaining a healthy relationship with our bodies, our skin and beauty ideals.
Footnotes:
a "AI in Retail: Segment Analysis, Vendor Positioning & Market Forecasts 2019-2023," www.juniperresearch.com.
Author bio:
Claudia Aguirre, Ph.D, (www.doctorclaudia.com) is a neuroscientist and mind-body expert specializing in the connection between the brain and the skin, and explores the links among cosmetics, social cognition and reality perception.