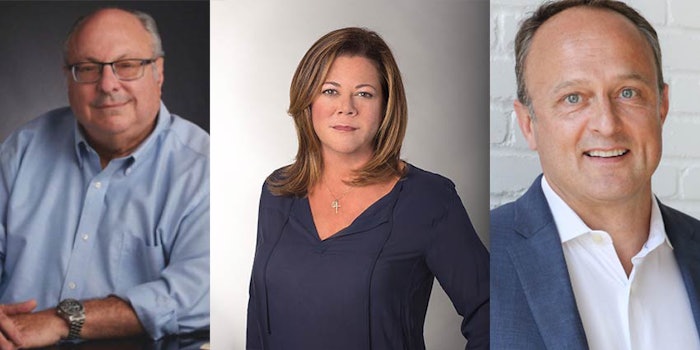 In March 2020, as COVID-19 first spiked across the globe, independent beauty businesses such as manufacturers, suppliers and brands experienced cascading effects of lockdowns, including:
product development delays
inability to perform product testing due to lack of access to panelists
production delays
launch delays/​cancellations
inability to fulfill orders
To explore where the industry stands going into the fourth quarter, and what's ahead, Beauty Accelerate Virtual will assemble Chris Hobson, chair of the Independent Beauty Association and president and CEO of Rare Beauty; Elizabeth Corrigan, vice-chair of the IBA and founder of The Complete Package; and Dr. Ken Marenus, president of IBA.
During this in-depth session we will explore:
How is independent beauty doing going into the fourth quarter?
The current challenges involving the supply chain.
Impacts on product development.
How brands have addressed the boom in e-commerce and reduced foot traffic in stores.
Key financing issues for independent beauty businesses.
Resources available to independent businesses to get advice, regulatory insights and help in networking.
What's ahead in 2021?
More about our experts:
Brands Chris Hobson is responsible for overall company leadership, strategic direction, and financial performance for Rare Beauty Brands, an accelerator of independent beauty companies. The company's first two brands are Patchology and PLANT Apothecary, which are sold globally at prestige, specialty and boutique retailers. Hobson previously served as SVP Operations at eCredit (acquired by Fidelity Ventures) and as an adviser to early stage startups and held roles at Procter & Gamble's Beauty Care group. Hobson completed his B.A. at McGill University and received his Master of Business Administration degree from the Harvard Graduate School of Business. 
Elizabeth Corrigan made her mark in the beauty industry by leading global giants like L'Oreal, LVMH and blissworld. With more than 25 years of experience, she now heads The Complete Package and Prestige Testing, the latter of which allows for high flexibility and a results-driven process, in addition to offering before and after photography services.
Dr. Ken Marenus is President and CEO of the Independent Cosmetic Manufacturers and Distributors. He has chaired the PCPC, been an SFDA-invited expert in China and is engaged in the International Cooperation for Cosmetic Regulations. In 2018, he was named a "Patron of the Cosmetic Industry" by Cosmetic Alliance Canada.