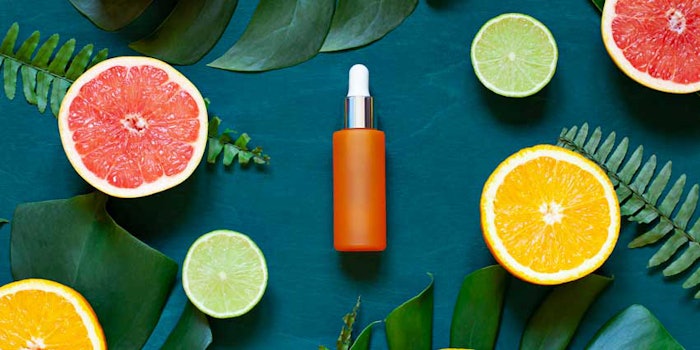 More than ever, people care what they put in and on their bodies. As in the food industry, cosmetics and personal care products have also evolved, touting plant-based, all-natural and organic ingredients in eye-liners, lip glosses and lotions.
And while these moves are good for consumers and the environment, the packaging for these items has a larger impact on the world as well as a company's bottom line. Reducing carbon emissions and packaging materials, as well as improving recyclability are key, but without a clear road map or knowledgeable plan of action, the decision to incorporate many of these "green" packaging materials can attract hazardous consequences.
Redefining "Green" Packaging
Packaging today has become as important to the path-to-purchase cycle as the product itself. It's the first thing a consumer experiences when they walk into a store or browse online. Businesses, especially those touting eco-friendly products, have spent significant resources and investments to mirror growing consumer demand for sustainable offerings. In fact, the global green packaging market is anticipated to reach $237.8 billion by 2024, according to a report by Grand View Research. With that said, packaging suppliers are consciously investigating and integrating green packaging materials in their services. But what does the term "green" really mean? Suppliers must recognize that merely employing biodegradable packaging is rarely the most sustainable, environmentally-responsible solution for a product or business.
That's not to say more sustainable packaging materials can't serve as a catalyst in meeting corporate responsibility goals. Certainly, limiting the use of harmful materials, such as reducing plasticizers and phthalates, or phasing out PVC or Polycarbonates, can help with effective, longstanding sustainability. But businesses should be encouraged to approach the issue by taking an in-depth look at the carbon footprint of the entire organization and supply chain operation. To start, businesses must analyze their energy use as well as plant operations and efficiency. Improvements could include reducing heavy metal machinery leading to higher carbon emissions or optimizing transportation through localized manufacturing. Perhaps these businesses evaluate material outputs and carefully choose essential operating equipment. This might include incorporating reusable pallets more frequently or adopting lightweight components for improved packaging to product weight ratios.
Meeting Consumers' and Retailers' Sustainability Demands
When looking at how much to invest in sustainable practices, businesses commonly feel pressured to adopt the proverbial green veil. Consumers more than ever are demanding solutions that are better for the planet and many consider "environmentally-friendly" an important purchasing factor, especially for premium brands. While purchasing habits demonstrate a significant need to remain vigilant about sustainable best practices, ultimately, what consumers want and what they're willing to pay are two different things. Finding that sweet spot is often where products find success.
Retailers are also putting pressure on not only the materials of the packaging but how items are packaged as well. More and more online retailers like Amazon insist on fewer materials and a more streamlined shipping process from manufacturer to retailer to consumer. While this aspect of sustainability might not be marketable to consumers, it can be far more impactful to your bottom line. Streamlining your packaging and shipping can save you money and failing to adhere to retailer's specs can prove costly, with non-conformists incurring increased per-unit fees.
Effective Packaging Application
Excess packaging, difficult-to-open packaging, and choice of packing materials can all impact a consumer's purchasing and repurchasing habits. They will consider buying an alternative if they have a negative impression of the packaging, even if they liked the product itself. Using as much post-consumer recycled material as possible can help to lessen carbon emissions and resolve overuse of packaging for transit. While high recyclability will remain an important priority for consumers, packaging suppliers need to remember that packaging still requires allure to succeed. Making sustainable packaging desirable can be challenging but using alternatives to plastic such as paperboard can display products in a simple, elegant and environmentally-friendly fashion. Finding a quality packaging partner who understands the challenges facing personal-care packaging and shipping can be the first step toward finding the balance that drives down costs and increases sales.
Ultimately, sustainability can be a positive asset for top-line growth, but it must be approached with caution. Clean packaging material is one means for organizations and suppliers to begin a path towards meeting consumer demand and contributing positively to the environment. Seeking out alternative action plans for incorporating sustainability into the business structure limits the possibility of being put in a cost versus benefit corner. While consumers will continue to vocalize the need for sustainable solutions, it is the supplier's responsibility to correctly identify what's right for their business and avoid pushing the sustainability agenda past reason.