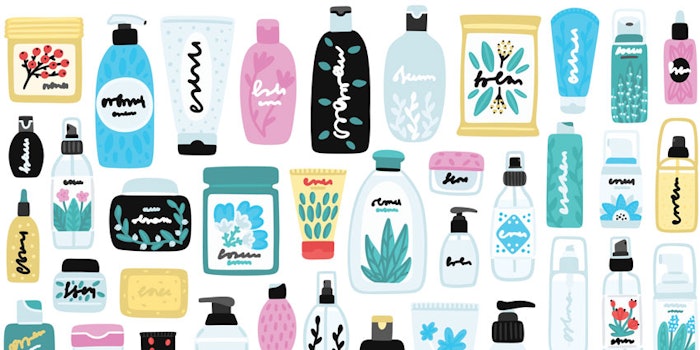 With several months of rapid change, trial and error, and newfound wisdom to guide us, we're beginning to learn how to move forward with the COVID-imposed "new normal." This comes with long-term impacts for suppliers within the beauty industry, especially in the packaging arena. Those who meet the challenges head-on and treat these trials as opportunities for growth are rewarded with loyalty from brand partners, who themselves are adapting to the challenges.
As we voyage onward, we can expect to see packaging suppliers boosting their sampling, innovating virtually and adapting to the demands for both safety and self-care in beauty. Read on to learn how industry leaders are gearing up for the long term.
Ramping up Samples
With the eradication of COVID-19 still a distant hope, e-commerce will remain king for many months to come. As such, we can expect to see an increase in sampling innovations (Page 40).
Many consumers will be less inclined to shop in-store retail for the duration of the pandemic and, due to retailer policies, are not likely to be provided with the option to sample/test beauty products physically in-store.
"Regarding samples from the beauty side of the business, we are seeing more and more requests coming from well-established e-commerce brands, CBD lines and organic brands," says Margery Woodin, VP of sales, Identipak, a top supplier of product sample packaging. "I believe we will see e-commerce sales filling the gap from duty-free and brick-and-mortar losses. Our samples are ideal for mailing, so I see our services steadily growing."
She adds, "Creating fun and engaging sampling campaigns using the mass market reach strategies of the 1980s will work well with today's e-commerce platforms and give today's marketing teams a real competitive advantage."
Safety First
Across the board, all of the packaging experts have seen their brand partners request packaging suitable for hand sanitizers, especially in the early days of the pandemic. But, as time has passed and the hand sanitizer shortage has lessened somewhat, brands are pulling back toward their core businesses. This has often meant taking a deeper look at the type of packaging they typically utilize and adapting accordingly.
"We are seeing more clients wanting packaging that is hygienic," says Erma Estrella, senior director, product sales and development, for contract packager HCT Group. She also notes that the company is developing and designing packaging to address the demand. "We are also encouraging the use of new tools and brushes to be used in combination with our components for a no-touch application experiencea."
Yonwoo International/PKG Group has long focused on low- and no-touch packaging—and has a vast library of these options at its fingertips.
Curt Altmann, director, product development, Yonwoo International/PKG Group, LLC, explains, "As we have worked for many years in innovations in dispensing and application for skin care solutions and emulsions, originally in the spirit of convenience, those same innovations now have the features and gestures that can address low- and no-touch product solutions in this new COVID-19 world."
Self-care Reaches New Heights
The stress and upheaval of 2020 is taking a toll on many people, and they're regarding self-care in an essential new light. While the pandemic has meant a slow return to salon and spa visits, many are continuing to amp up their at-home regimens.
In May 2020, Social Standardsb reported that self-care's share of beauty conversations was at around 2.15% in April and had grown 14% in the two weeks ending on May 16. Top beauty-related self-care topics on the rise included "skin-positive, healthy and glowing skin, natural formulations, and anti-aging."
Roastar has provided packaging for both one-time use masks, such as for emerging CBD beauty brand VESL, and for the Mini Must Have pack for luxe skin care brand Mario Badescu—both perfect for an in-home spa night.
"We've been fortunate to partner with Mario Badescu on many projects," says Kerry LaPorte, marketing coordinator, Roastar. "We created a variety of stand-up pouches, flat-bottom bags and produced roll stock, that they then form into bags as well. They do a really great variety of material and designs, and it's always fun to see what they'll be doing next!"
As self-care continues to be an integral part of the new normal, we can expect to see consumers' interest in products to address the trend continue to rise. 
For the full article, check out Global Cosmetic Industry's September 2020 digital magazine.