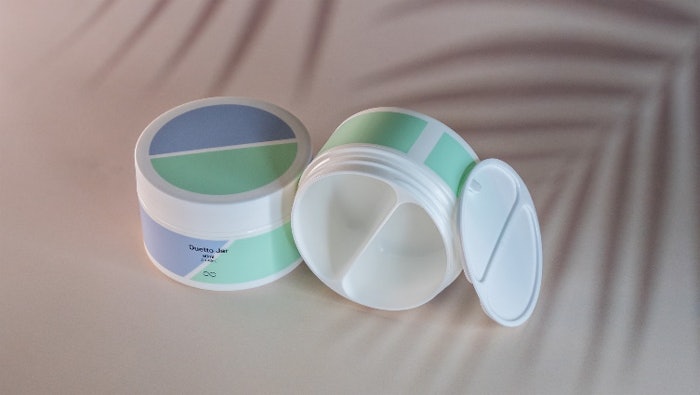 Quadpack's new monomaterial PP Duetto Jar features a double-chamber design that can house two formulas side-by-side in 40 ml compartments.
The format is reportedly ideal for mask sets, night and day creams, travel essentials, and other duo of products.
Its PP content renders the pack compatible with a wide array of skin care, per Quadpack. The monomaterial design also makes the jar more easily recyclable. 
The jar is available in variants with up to 44% PCR, which can boost the lifecycle score of the packaging by as much as 300% compared to the virgin PP version, while also reducing water usage and carbon output.
The jar's walls, chambers, shive and cap provide can be decorated; options for the Duetto Jar include color matching, spray coating, hot stamping, metalization and silk screening.