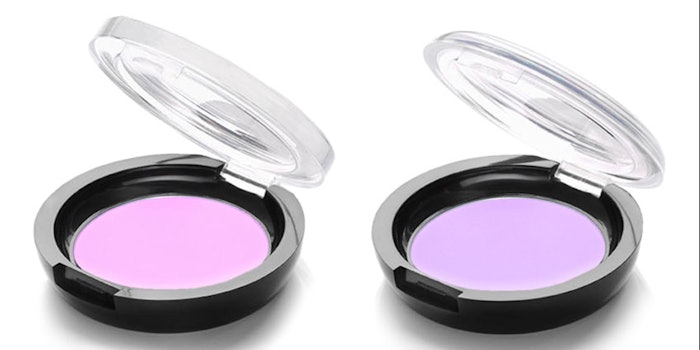 Pretty, pigmented powders were at the center of Mtkg Industry's inspiration when it designed the Compact Jolie.
The Details:
The packaging comes with two different shaped extra thick tops, one with sharp edges and one with round edges.
The tops are both transparent and the thickness magnifies the powder inside.
Both the base and the tops can be transparent or colored in any of the more than 33 colors, including black, white, royal blue, pink, gold and bronze.
There is also the option to have the base one color and the top another color, example: black base bronze top.
A round mirror is available for the inside of the compact.
Decorations include matte effect lacquering, Tampo Printing or hot stamping on the top.