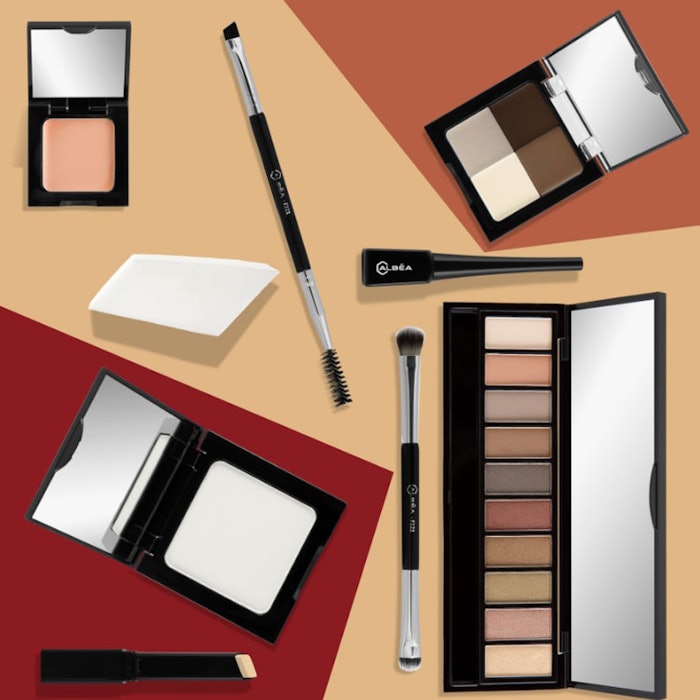 It would seem that Albéa Beauty Solutions is on track to becoming more than a beauty and personal care packaging company. It recently debuted four new innovations that demonstrate not only its place in the beauty packaging sector but in the actual makeup sector itself.
Prism Pack
The company describes this as a "crystal-like" pack that features a transparent thick bottom, cylindrical bottle that allows the eye or lip product to be visible to the user.
The applicators can range from fiber or plastic mascara brushes, to lip gloss or eyeliner tips.
Magnetos Square
New square lipstick packaging with a magnetic closing from Lipstick&Co available in both plastic and metal versions.
The pack is available with lipstick mechanism, R-Touch.
The Focus Collection
Inspired by makeup artists and beauty bloggers, Albéa's first-ever beauty range is all about the eyes and brows.
The seven products include: a corrector for eye contouring, a concealer and makeup fixer powder, an eyeshadow range, a four-color compact for the eyebrows, an eyeliner and precise applicators.
The collection features a combination of specifically chosen packs, formulas and applicators in a square design range.
Fast-Track Beauty
The Albéa Beauty Solutions department created Fast-Track Beauty to accommodate the fast-pace at which the beauty industry moves.
Fast-Track Beauty includes market trend analysis, pack and formula solutions, a time-to-market approach, turn-key project management and full control of the international supply chain, all of which support the company's goal of "trendy, customizable products" that include applicators, full-service, promotional items, mold modularity and decoration.
The Focus Collection (mentioned above) stems from this platform and allows customers to choose the collection as it is and benefit from maximum time-to-market, choose empty packs, customize the formula and more.
Anne Rutigliano, marketing director, Albéa, was quoted saying, "Our market is changing quickly: Innovation is accelerating. Market competition is fiercer. Volatility is higher. Digitalization is disrupting beauty's business and marketing models. As a result, the name of the game is now time-to-market."