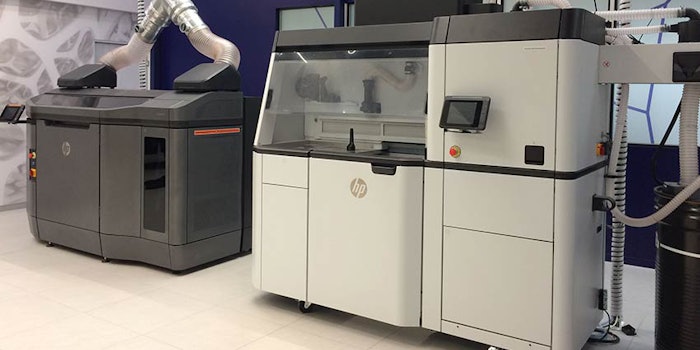 Arkema has inaugurated a global center of excellence for 3D printing by powder bed fusion, dedicated to additive manufacturing surrounding high-performance polymers, within its Cerdato Research & Development Center in Serquigny, France. The center was Inaugurated in the presence of Thierry Le Hénaff, Arkema's chairman and CEO, and Hervé Morin, president of the Normandy Region.
Arkema works with high-performance polymer-based 3D printing, and its investments in this field produce tens of millions of euros per year. Through collaborative research with additive manufacturers, Arkema is also developing custom-made materials.
The center is home to collaborative areas and the latest generation printers, and is intended to be useful to companies and training organizations looking to adopt these new production methods.
The company also inaugurated a Pennsylvania-based center for photocure liquid resins in 2018, and another for filament extrusion, also located in Pennsylvania.
The platform encompassing additive manufacturing will offer a space for research teams to develop innovative products and convert new applications to 3D printing. It will also allow Arkema to establish an ecosystem of local industries by offering partnerships centered on additive manufacturing.