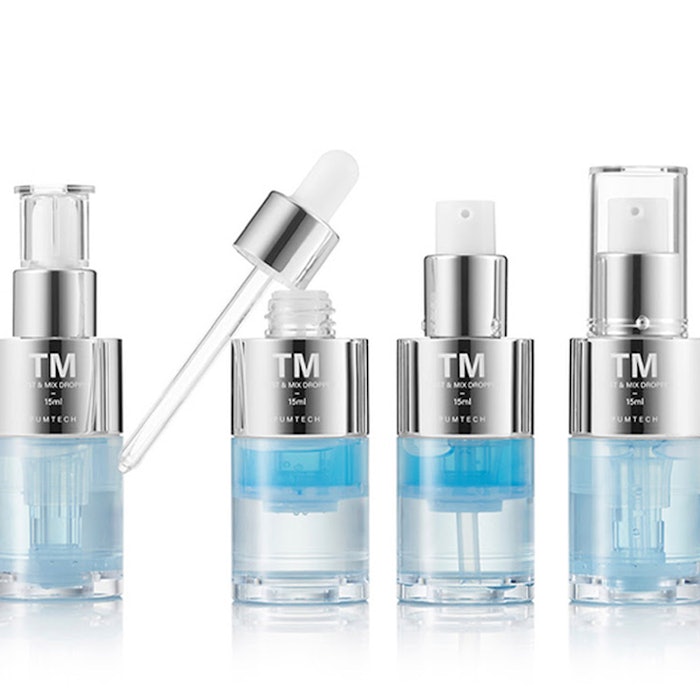 The Mixing Series by HCP Packaging offers three different combinations of bottles that blend a duo of concentrated formulas upon first use and retain ultimate potency of the active ingredients for skin care use. 
Previously: Green is the new Black - A Sustainable Mascara from HCP
According to the company, each item includes a premium, thick-wall PETG bottle for "excellent clarity, chemical resistance and formula compatibility."
The pumps and droppers are said to ensure precise dosage for targeted application of high-octane product. 
Double Mix: 

8 ml (liquid) + 1 g (powder)

Press & Mix: 

7 ml (liquid) + 3 g (powder/liquid)

Twist & Mix: 

12.5 ml (liquid) + 2.5 g (liquid/powder)