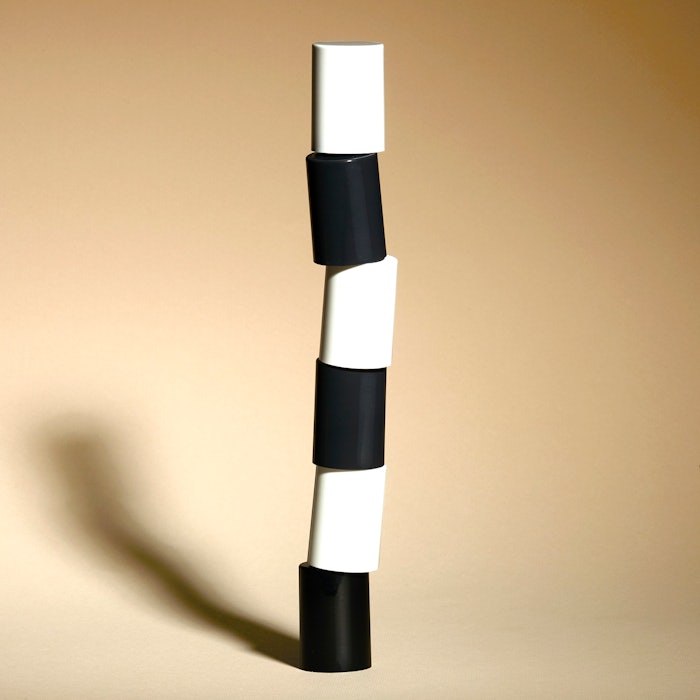 Baralan, which is celebrating 60 years of business, has rebranded and strengthened its environmental and social governance (ESG) commitment around packaging.
The rebranding includes a streamlined, simplified logo featuring bold, black typeface to highlight the company's modernized transformation. This transformation includes a commitment to staying ahead of trends, delivering forward-thinking innovations, continuously improving packaging solutions and remaining fluid in an ever-changing marketplace, per Baralan.

The company's ESG initiative encompasses the optimization of its packaging portfolio to reduce environmental footprint. This includes boosting the reusability and recyclability of products, optimizing waste by promoting more effective solutions such as airless packaging and prioritizing mono-material packaging.
The company is also working to encourage the adoption of alternative materials, such as biopolymers, and has developed new products using PCR materials.
"Throughout our 60-year history, we have perpetually evolved to address industry trends and market changes, allowing us to provide consistent strategic support for customers and partners," said Caroline Baranes, chief marketing officer at Baralan. "As Baralan celebrates its 60th anniversary, the time was right for a corporate rebrand that re-energizes our company, helps us better stand out in the marketplace and more accurately reflects the core elements of our brand. Likewise, our strengthened ESG initiatives and sustainable solutions serve as both tools and guiding principles in our day-to-day operations, giving our teams a renewed sense of purpose to achieve a cleaner, more sustainable world for all. We were born to embrace beauty, now it's time to protect it."