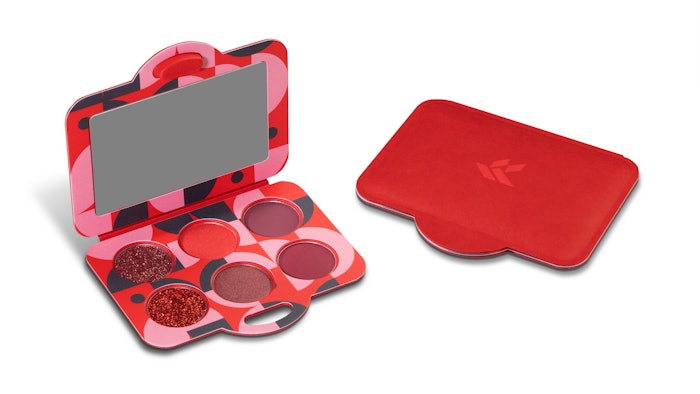 Knoll Packaging has launched its 100% Knoll Ecoform molded pulp compact, a sustainable alternative to traditional plastic makeup compacts.
The 100% Knoll Ecoform molded pulp compact is made from the company's Knoll Ecoform plant-based material, which Knoll Packaging developed five years ago as part of its commitment to eliminate plastic from its supply chain. It consists of bamboo, wood and sugar cane fibers. In addition, the Knoll Ecoform is certified recyclable in the paper recycling stream.
Knoll Packaging spent a year developing the patent-pending design for the 100% Knoll Ecoform molded pulp compact for makeup. To ensure that it can be recycled, the compact features a closure mechanism that is magnet free and a removable mirror.
The compact doesn't sacrifice aesthetics and functionality for sustainability, according to the company. It has a smooth, luxurious feel and finish and can be embossed and stamped. The company offers an FSC paper mask for added decoration. In addition, the pan configuration is customizable. And the Knoll Ecoform material can be molded, cut to order and color matched.
Benjamin Cohen, creative and innovation director at Knoll Packaging, said, "The launch of our Knoll Ecoform molded pulp compacts continue our efforts to drive a positive change through product innovation. Our Knoll Ecoform pulp compact took over one year to develop to ensure it has the highest level of quality and design to satisfy the luxury market. The configurations are limitless, and the material can be color matched to align with a brand's DNA. Knoll Ecoform has become one of the most in-demand materials at Knoll, and this latest innovation has the possibility to transform the makeup sector into a more sustainable future."