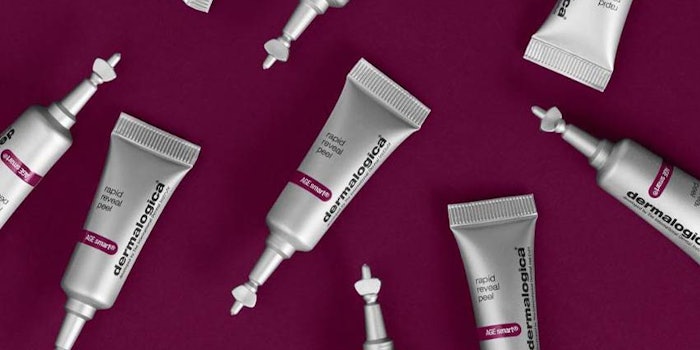 @dermalogica/ via Facebook.com
Unilever's Dermalogica is suing Target, claiming the retail giant is reselling unauthorized version of its products.
The skin care brand filed a complaint with the U.S. District Court for the Central District of California, Western Division. In it, they allege that Target has been selling the products online and in-store to thousands of customers, reports World Intellectual Property Review.
Unilever owns three trademarks for Dermalogica; according to the complaint, the company firmly controls the quality of the goods, selling only through authorized sellers or directly to customers. Agreements with authorized sellers prohibit diversion of the products to other resellers. Dermalogica alleges that Target received the goods from some of these authorized resellers, a violation of the agreements.
Related: How Brand Owners Can Fight Fake Beauty Products
The company claims authenticity holograms and quality control tags can distinguish genuine products from counterfeits, and that some of the products in circulation had these holograms removed and replaced with "counterfeit replacements in order to thwart the ability to track products."
Additionally, Dermalogica accused Target of mimicking the characteristics of its marketing materials and artwork, deliberately confusing customers.
The complain alleges that the infringements have been taking place since 2017, and have continued despite warnings issued to the retailer.
Along with damages and attorneys' fees, Dermalogica is seeking an order to prevent Target "from continuing its infringement and unlawful practices."