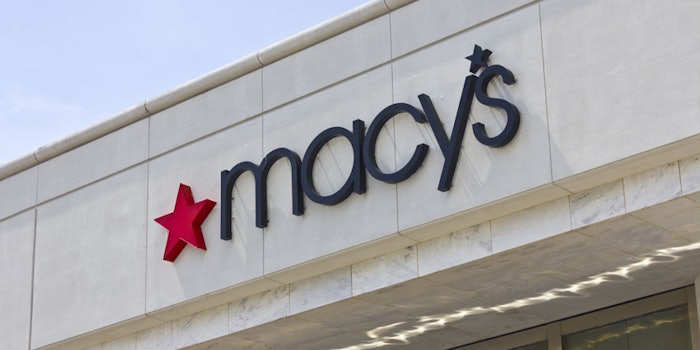 After an underwhelming 2016 holiday shopping season, Macy's has announced that it will begin closing 68 of its 730 stores.
Macy's explained that the closing of these stores will help generate annual expense savings of around $550 million dollars and will allow the company to invest $250 million dollars in growing the digital business and store-related growth strategies.
It was announced in August of 2016 that the company was planning on closing 100 stores across the country, including these 68, in an effort to invest in omnichannel capabilities, improve customer experience and create shareholder value.
Terry J. Lundgren, chairman and CEO of Macy's, commented on the store closings and what the future holds for the company's omnichannel approach, "Over the past year, we have been focused and disciplined about making strategic decisions to position us to gain market share and return to growth over time. While we are pleased with the strong performance of our highly developed online business, as well as the progress we have made on selling and visual presentation programs and expense reduction initiatives in 2016, we continue to experience declining traffic in our stores where the majority of our business is still transacted. Given the overall trends challenging us and the broader retail industry, and the time needed to execute new strategies, we expect our 2017 change in comparable sales to be relatively consistent with our November/December sales trend.
Lundgren added, "Our omnichannel strategies continue to evolve based on the changes in our customers' shopping behaviors, including a focus on buy online, pickup in store and mobile-enabled shopping. In addition, we have invested in and enlarged our customer data and analytics team, which will help drive our new marketing strategies for 2017. Whether it is improving corporate agility, enhancing our customer engagement strategies, or continuing to capitalize on the potential value of our real estate assets, we remain focused on the actions that will ultimately improve our financial results and provide the greatest return for our shareholders."