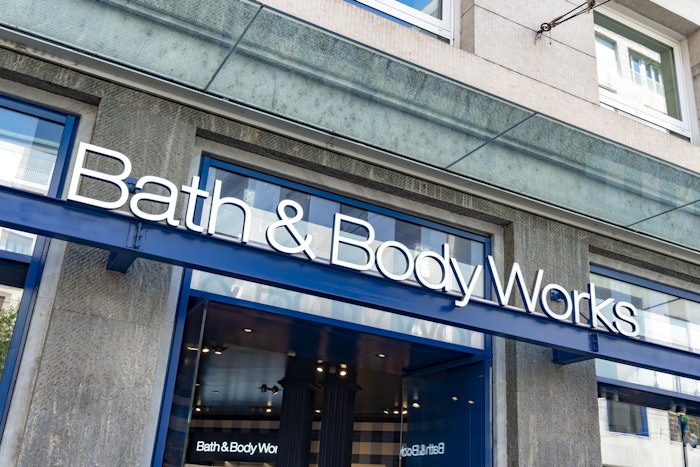 Bath & Body Works has announced that Andrew Meslow will step down as CEO effective May 12, 2022. Sarah E. Nash, chair of the board of directors, has been appointed executive chair, effective immediately, and will assume the role of interim CEO. 
Nash spent nearly 30 years in investment banking at JPMorgan Chase & Co. She retired as vice chairman for global investment banking in July 2005. 
She currently serves on the boards of directors of Blackbaud, Inc. and Irving Oil Company.
Meslow said, "It has been an honor and a privilege to lead this great company as CEO and be a part of the organization for nearly two decades. After much consideration and many discussions with my family, I have decided to step down as CEO so that I can focus on my health. As difficult as this decision was, I know I will be leaving this amazing company in highly capable hands with Sarah's oversight, the deep and experienced bench of leadership and the most talented associates in the industry. Thanks to the hard work and dedication of a team that is second to none, Bath & Body Works has achieved incredible results, including successfully completing the spin-off of Victoria's Secret and becoming a standalone public company, focusing on an omni-channel mindset and capabilities and delivering record financial results in 2021. I am proud of what the Bath & Body Works team has accomplished and am confident in its bright future."
Nash said, "Throughout Andrew's tenure as CEO, and COO prior to that, he has led the Bath & Body Works team in strengthening the company and creating extraordinary value, which was only reinforced with the completion of the separation of Victoria's Secret and launch of Bath & Body Works as a standalone company. Andrew has been a tremendous leader for the organization and has made important contributions throughout his tenure. His vision, guidance and commitment to building a positive culture has positioned Bath & Body Works as an industry leader. We thank him for his years of service to the company and appreciate his willingness to continue to serve as CEO until May to help ensure a smooth transition. I am personally grateful for the incredible partnership we have shared over the last two years and, on behalf of the board and the entire Bath & Body Works organization, I offer Andrew and his family all of our best thoughts and wishes."
Nash continues, "I am honored to take on the role of executive chair and interim CEO while the board completes a search for Bath & Body Works' next leader. Through the separation and formation of Bath & Body Works as an independent company, I have had the pleasure of working with the company's leadership team and am confident in our strong and deep team. The company delivered record performance in fiscal 2021, and we are well positioned for continued success."