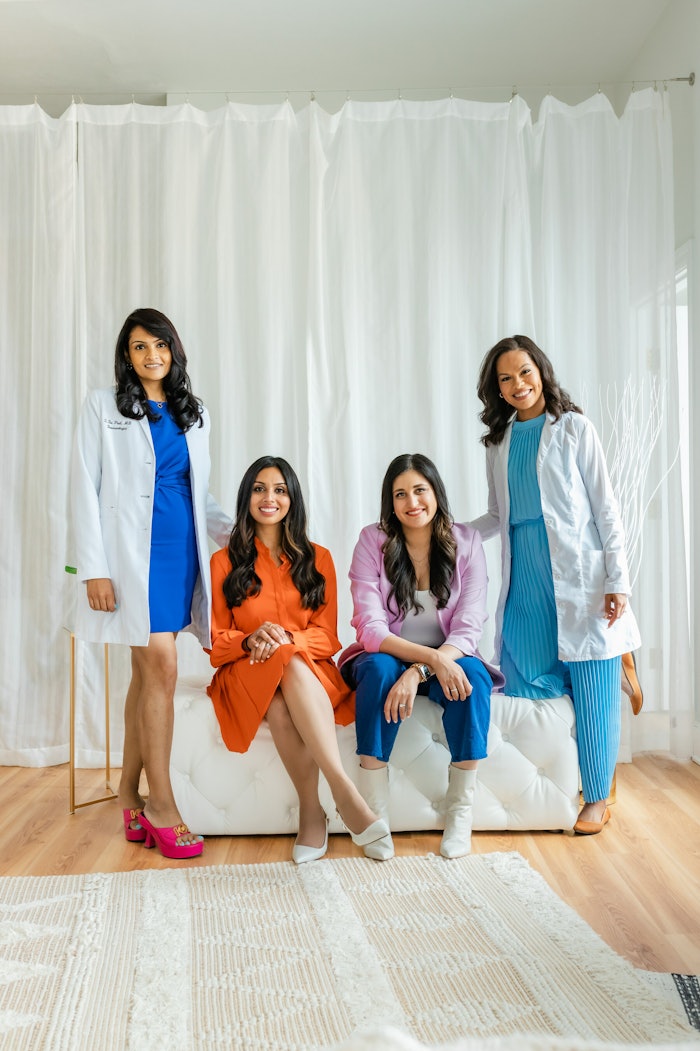 Lion Pose, a clinical skin care brand, has debuted exclusively at Sephora. 
Lion Pose is female-founded by Madhu Punjabi and Nisha Phatak, two BIPOC Silicon Valley software alums and Harvard MBA graduates, who have both had personal experience with hyperpigmentation, dark spots and scarring. 
The brand is developed with Harvard-trained, actively-practicing dermatologists Laura Scott, M.D. and Tia Paul, M.D. who specialize in diverse skin and serve as active members of the Skin of Color Society.
Lion Pose participated in Sephora Accelerate and Y Combinator and has raised $3 million from investors and celebrities including beauty and wellness fund Ignite XL, Precursor Ventures, Mindy Kaling, Rob Lowe's LH Capital, Howard Klein, Talia Frenkel (Founder of L. Brands), and former-CEO of Guthy Renker (Proactiv parent company) Ben VandeBunt.
Lion Pose's debut product Unspotted 4X Jelly Night Serum is designed to tackle hyperpigmentation, dark spots and scarring safely and effectively on all skin tones. It harnesses the power of a 15% active acid blend (including azelaic, glycolic, lactic, and tranexamic acids) along with antioxidants like glutathione to lift away dead skin cells and visibly improve the evenness of skin tone. 
Lion Pose will be available on Sephora.com starting July 18, 2023, and in select Sephora stores nationwide starting August 28, 2023.
Kaling, investor and brand ambassador, said, "My decision to come on board Lion Pose was simple. I found an unbeatable product that was backed by a vision I have always believed in, and one that has informed everything I do in my career. That representation and inclusion are just good business. Madhu and Nisha are deeply committed to the idea that inclusivity in clinical skin care is not the goal, but the requirement for any good product. In raising the standards for clinical testing and research in beauty, Lion Pose has created better, more effective products, for even more skin colors and types. And I can say this first hand as one of their earliest adopters. From the moment I tried Lion Pose, I knew it was something special and wanted in on the success."