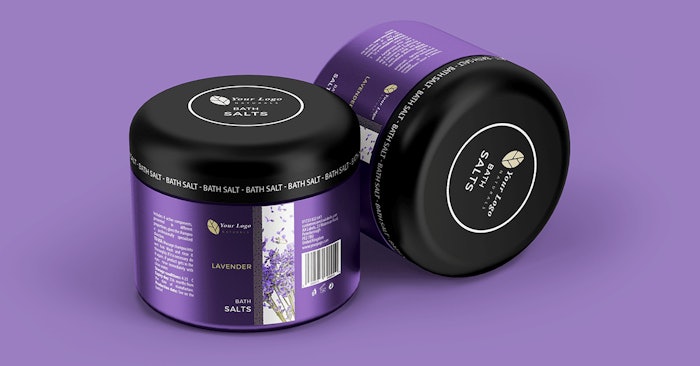 Global shopping habits have permanently altered due to the COVID-19 pandemic and brands need to adapt to this change in consumer behavior or miss out on growth opportunities.
The Adobe Digital Economy Index predicts global e-commerce sales of $4.2 trillion in 2021, driven partly by a reliance on online shopping caused by the pandemic, with U.S. shoppers expected to account for one-quarter of spending.
It is the leading cosmetics brands that have been the most agile during the pandemic, enabling them to succeed during the accelerated shift to e-commerce, which other brands can look to when adapting their own e-commerce strategy.
How products are presented plays a key role in how visible they become on digital platforms, particularly social media.
Product labels that leap off the digital shelf are not necessarily the same as those that work in stores, as the way customers interact with products before purchasing is different.
Online buyers look for other cues, such as images, product reviews and user generated content, so these all need consideration during the design process.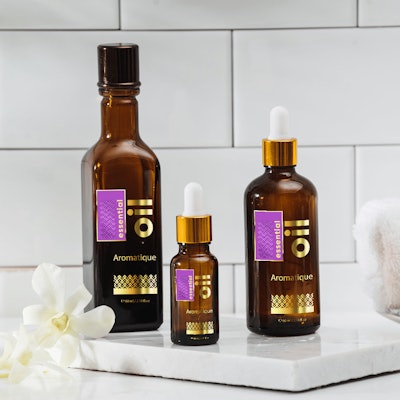 Here, we share key packaging techniques cosmetics brands should consider when looking to increase their digital reach.
Step 1: Invest in packaging
In beauty, branding is as important as the product. Huda Beauty, Kylie Cosmetics and Anastasia Beverly Hills are among the top brands on social media, partly because they skillfully demonstrate the prestige of their products via their packaging.
These brands use hot foil label embellishments, embossing and debossing techniques to add detailing to logos, illustrations and product names, enhancing the coveted status of the products while conveying brand messaging.
The technology has become more accessible and sophisticated in recent years, meaning smaller beauty brands can now afford to utilize these techniques to increase the shareability of their products.
Step 2: Make it personal
Coca Cola led the way in personalized labelling in 2013 with its "Share a Coke" campaign. Replacing its iconic logo with popular names helped sell 150 million bottles, underlining how making packaging part of the shopping experience can boost sales.
Research from Deloitte consumer review Made-to-Order: The Rise of Mass Personalization revealed valuable insight into attitudes to personalization, most importantly that consumers will pay more for it. One-in-five consumers who expressed an interest in personalized products or services are willing to pay a 20% premium.
These figures highlight a major area of growth available to brands who want to adapt existing products through label packaging changes to reach new audiences and increase sales.
Step 3: Create brand ambassadors
Beauty has always led the way in user generated content (UGC), understanding its power to increase engagement and consumer trust.
Unboxing videos, shopping haul content and product reviews are tried and tested tactics that work because potential buyers trust other users. Research from 3dcart highlights its real benefit, as 70% of shoppers will consider UGC reviews or ratings before making a purchasing decision.
Developing products with packaging that is part of the user experience is key to leveraging UGC. Attractive, photogenic packaging plays a significant role in building a digital audience; videos tagged #prettypackaging have collectively racked up 55.8 million views on Tik Tok, while #unboxing videos have been viewed 22.9 billion times. 
And, according to Dotcom Distribution, 60% of consumers would share product images on social media if they thought the packaging looked nice, which gives brands the opportunity to create brand ambassadors from more than half of their consumers.
Previously: 1010data: Online Makeup Sales Trending Upward
Step 4: Be social
Social media usage continues to grow and with it a greater need for brands to communicate via digital channels. Worldwide users of Tik Tok increased by 85.3%  in 2020 and by September 2021 it had reached one billion monthly users globally.
Social media is now the main method brands can use to reach new audiences, particularly millennial and Gen Z consumers, so how products look on Instagram, Pinterest, Tik Tok and other sites requires real consideration during the design process.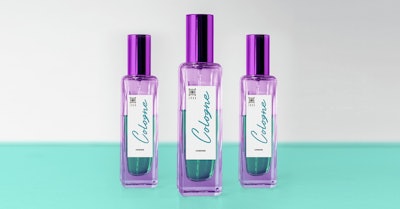 Tactile features can be added to packaging for digital audiences, with effects that add texture to labels or boxes delivering real, on screen impact. Screen printing, embossing and debossing add 3D detailing that can be conveyed digitally to wow customers.
Step 5: Add value
Increase audience engagement by being a brand that provides its customers with added value.
Product labels and packaging can provide additional assets and methods of communication. The inclusion of QR codes, for example, offers customers access to other resources, such as images or tutorial videos. QR codes for product labels and packaging can be created online for free.
Using QR codes on product packaging can also encourage further engagement via incentives for sharing UGC or repeat purchases via discount codes and personalized offers.