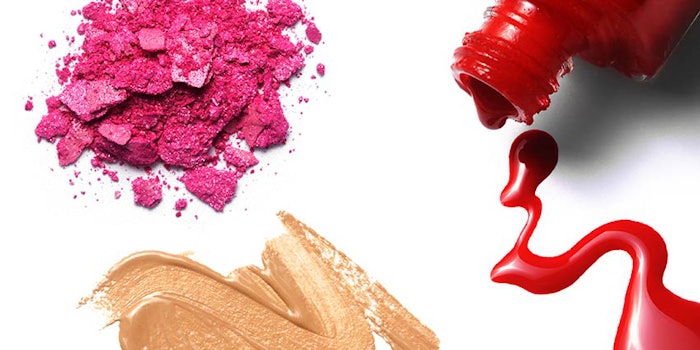 Amalgam, a digital tool of consulting and research firm Kline, has released the top 10 e-commerce  beauty and personal care items for February 2018.
The rankings are based on best-selling product listings and customer ratings and reviews from nearly 20 retailer websites. Five of the top 10 products jumped more than 200 spots in their journey to the top of the list; Ulta's Eyeshadow Single leaped by more than 2,000.
"Kline has closely watched the changing trends and brand performances in the beauty market for nearly 60 years," said Carrie Mellage, vice president of Kline's consumer products practice. "As technology enabled the evolution of the business and channels, this same technology allows us to uncover emerging nuances in the market and see the fresh, often unknown brands and trends bubble up to the top. It confirms that digital is an equal-opportunity playing field where any brand can win, if they play their cards right and maintain relevancy."
Top 10 Beauty and Personal Care Items, February 2018
Garnier Sleek & Shine Intensely Smooth Leave-In Conditioning Cream, 10.2 oz
Burt's Bees Beeswax Lip Balm 4-Pack
Ulta Eyeshadow Single
Redken Color Extend Conditioner, 8.5 oz
Philosophy Amazing Grace Perfumed Shampoo, Bath & Shower Gel, 16 oz
It's a 10 Miracle Leave In Plus Keratin, 4 oz
Urban Decay Eyeshadow Single
IT Cosmetics Confidence in a Cream, 2 oz
AmazingCosmetics AmazingConcealer
Urban Decay Anti-Aging Eyeshadow Primer Potion
Top 10 Lip Makeup Items, February 2018
Burt's Bees Beeswax Lip Balm 4-Pack
Ulta Butter Balm Lip Gloss
Maybelline New York Baby Lips Moisturizing Lip Balm
L'Oréal Paris Colour Riche Matte Lipstick
Burt's Bees Lip Shimmer
NYX Cosmetics Soft Matte Lip Cream
Jack Black Intense Therapy Lip Balm Natural Mint & Shea Butter SPF 25, 0.25 oz
FRESH Sugar Lip Treatment Sunscreen SPF 15
J.Cat Beauty Roll It Up Auto Lip Liner, All 12 Colors
Kat Von D Everlasting Lip Liner
Top 10 Facial Skin Care Items, February 2018
IT Cosmetics Confidence in a Cream, 2 oz
Garnier SkinActive Micellar Cleansing Water All-in-1, 13.5 oz
Ole Henriksen Transforming Walnut Scrub, 3 oz
Simple Facial Wipes Micellar, 25 count
Differin Gel, 0.5 oz
Neutrogena Hydro Boost Water Gel, 1.7 oz
St. Ives Blemish Control Apricot Scrub, 6 oz
NeedCrystals Microdermabrasion Crystals, 8 oz
Clinique Take the Day Off Makeup Remover, 4.2 oz
Burt's Bees Facial Cleansing Towelettes, Cucumber and Sage, 30 count
Additional Observations
Popularity in the digital space changes rapidly. For example: Urban Decay's 24/7 Glide-on Eye Pencil dropped from a #1 rank in makeup in January to #257 in February. Meanwhile, its Eyeshadow Single and Anti-Aging Eyeshadow Primer Potion jumped from the positions of #293 and #78 in makeup in January to #3 and #5, respectively, in February
Rihanna's Fenty Beauty, launched in late 2017, had three of products in the top 500 by the end of 2017. The brand continues to climb the charts; its Gloss Bomb Universal Lip Luminizer jumped more than 500 spots each month since its debut, landing in the top 25 in the lip makeup category in February.
Gel formats increased in popularity, as seen with the success of products including Neutrogena Hydro Boost Water Gel, Toyo Natural Aqua Gel Cure, Dermalogica Special Cleansing Gel, and Hada Labo Tokyo Skin Plumping Gel Cream.