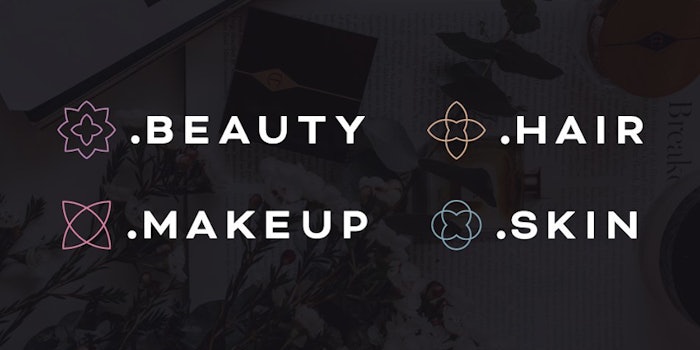 The XYZ Registry
The XYZ Registry has launched beauty-based domains: .Beauty, .Hair, .Skin and .Makeup.
Related: Cosrx Relaunches Its E-commerce Site
The domains are intended for independent beauty brands, influencers, big-brand cosmetic companies and other beauty industry members.
MSRPs of $15-20 (contingent on retailer) are being offered for most domains, which have launched for general availability and are processed first come, first served. 
CEO of XYZ, Daniel Negari said, "We are excited to launch these beautiful domain extensions to help small businesses and entrepreneurs tap the global beauty market. These extensions will give millions of beauty brands and professionals the chance to get modern, memorable, industry-specific domain names. COVID-19 has hit the beauty industry very hard and we are introducing this digital solution now to help small businesses and the 1,000,000+ beauty professionals in the United States alone stake their claim, find success online, market their newly pivoted trades, and enhance their branding with worldwide accessible .Beauty, .Hair, .Skin, and .Makeup domain names."