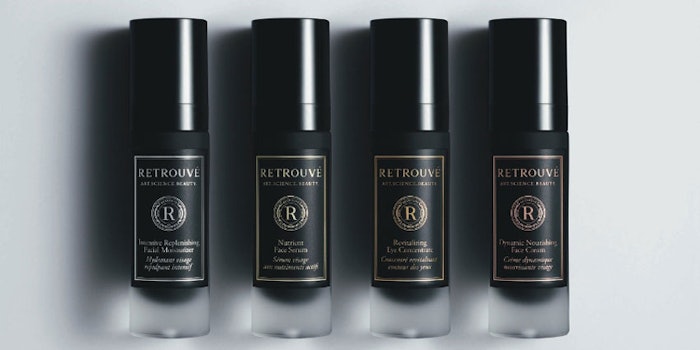 Luxury skincare brand, Retrouvé, has upped its e-commerce game just in time for the holidays. Brand co-founders, Jami and Klaus Heidegger, announced the newly expanded website that will allow visitors to purchase products directly from the company's e-commerce platform.
Elements of the sight include…
A straightforward designed to provide simple navigation
A clean and uncluttered appearance
The ability to contact a Retrouvé ambassador for product information, how to use the products and skincare recommendations
"The creation of Retrouvé products is an artisanal, high-end process. The manufacturing itself is labor-intensive and thus performed in small batches; our products are not mass-produced. For this reason, we have kept our distribution points limited intentionally. We are pleased now to be able to expand our accessibility a bit by making our products available for purchase on our own website," said Jami Morse Heidegger.
For the entire month of November, Retrouvé will offer a 10% friends and family discount on all products that are purchased.