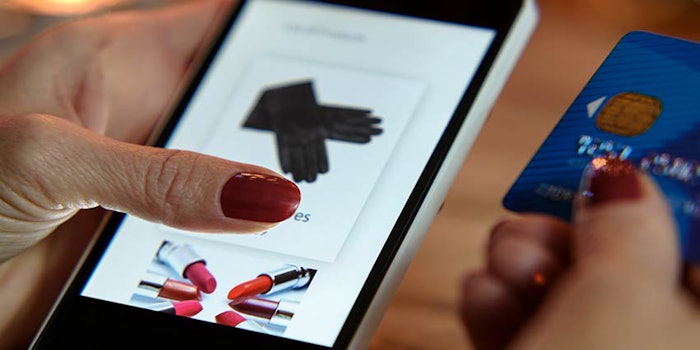 In October, Commerce Signals launched Merchant Tracker, which breaks out spending trends between online and in-store sales by tracking where consumers are spending. The platform reportedly helps businesses benchmark sales and market share versus other named merchants at a U.S. county level.
As of October, the beauty merchant sales tracked by Merchant Tracker were down 14.9% year-over-year. In-store sales were down 41%, while online sales were up 54.3%.
The average ticket size was up 5% overall.
For average basket size online versus in-store, see the chart at the top of this story.
The Commerce Signals Merchant Tracker allows retailers to access weekly views of purchases, returns, average ticket and market share on its dashboard. A datacube is also available for custom analysis.
The Merchant Tracker leverages Commerce Signals' anonymized consumer credit and debit card spending dataset, which includes transactions from more than 40 million U.S. households.
The data is balanced for the total U.S. population by geography and other proprietary metrics, per the company.
"In today's challenging and rapidly changing environment, businesses need accurate, detailed and timely information to help them manage their resources," said Lisa Bonalle-Hannan, president of Verisk Financial. "With COVID-19 cases surging in some areas and local governments and schools adjusting guidance to protect their communities, county-level market share data has never been so important."