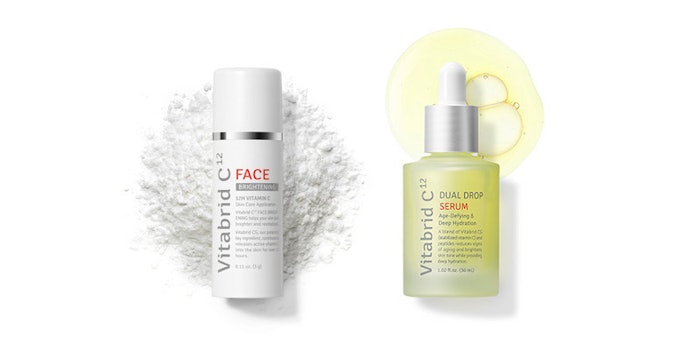 Vitabrid C12 is now available on Amazon, selling two of the brands most popular skin care products: Face Brightening and Dual Drop Serum.
Face Brightening is said to be the first 12-hour active vitamin C powder for the skin. It features the ingredient Vitabrid CG, a form of 12-hour active vitamin C easily blended into any skin care product. 
Face Brightening helps brighten, reducing the appearance of dark spots melanin for a clearer, more even complexion. 
The Dual Drop Serum is a highly concentrated antioxidant serum that provides lasting hydration and helps to reduce fine lines, mouth lines and wrinkles for a firmer-looking complexion. It is formulated with a unique, proprietary blend of Peptibrid and Vitabrid CG that helps deliver a synergistic effect, combining face-brightening and skin-firming benefits with lasting hydration.