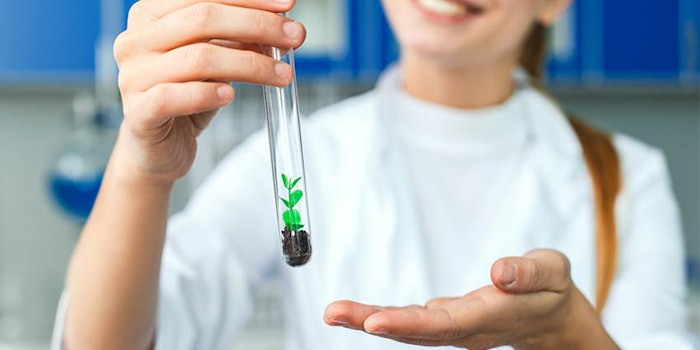 According to the International Organization for Standardization (ISO) 16128 standard for personal care, more than 250 BASF  products are defined as natural or derived natural ingredients, the company announced.
The ISO 16128 standard includes offers guidelines on definitions for natural and organic cosmetics ingredients, as well as a framework to determine the natural content of ingredients and formulations. It builds upon two existing standards, COSMOS (Cosmetic Organic Standard) and Natrue. These standards provide a definition for natural and organic cosmetics ingredients that increases transparency for both manufacturers and consumers.
Related: BASF Completes Sale of Mexican Oleochemical Surfactants Business
"From our calculations we can say that more than 250 of our personal care ingredients meet the ISO definition as natural or derived natural with a share of at least 50 percent natural carbon atoms," said Ute Griesbach, senior marketing manager, Personal Care Europe.
Around 130 BASF personal care ingredients have already been registered with COSMOS, and more than 50 have been evaluated according to Natrue criteria.
BASF categorizes portfolio of cosmetic ingredients with a comprehensive Leaves Index, with the number of leaves (one to four) indicating the degree of a product's natural origin, calculated by the share of regenerative carbon atoms in relations to the total share of carbon in the ingredient. The Leaves Index corresponds with the ISO standard, and gives an indication for the suitability of an ingredient in a formulation intended to be developed according to ISO requirements.