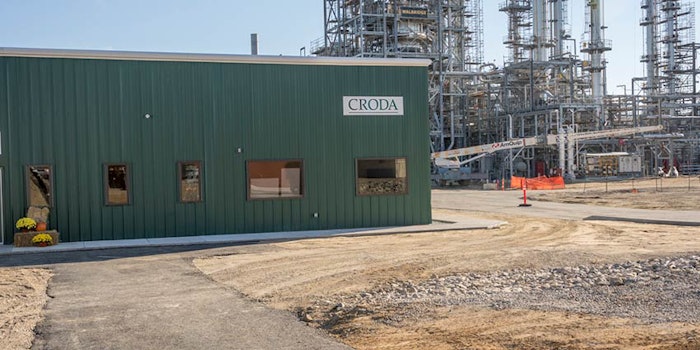 Croda has been awarded the ICIS Surfactants Award for Sustainability.
The company was recognized for its new bio-ethylene oxide plant at its Atlas Point manufacturing site in Delaware. The plant allows for the manufacturing of 100% renewable ethoxylates, and, according to the company, is the first of its kind in the United States. The plant will produce a new range of 100% renewable, bio-based ECO surfactants.
Related: Croda to Produce Bio-Based Eco Range of Surfactants
Presented at the ICIS World Surfactants Conference, the ICIS Surfactants Awards recognized excellence and innovation within the industry. The sustainability award specifically honors contributions to the field of sustainability through a product, process or supply chain.
"This award showcases another example of how we are committed to enabling our customers to meet the increasing demands of consumers for more environmentally sustainable and bio-based products," said Croda  vice president, sustainability Terry Thistlethwaite. "Sustainability is a key part of our Business and this new plant is a demonstration of our commitment to investing in innovative and sustainable solutions."