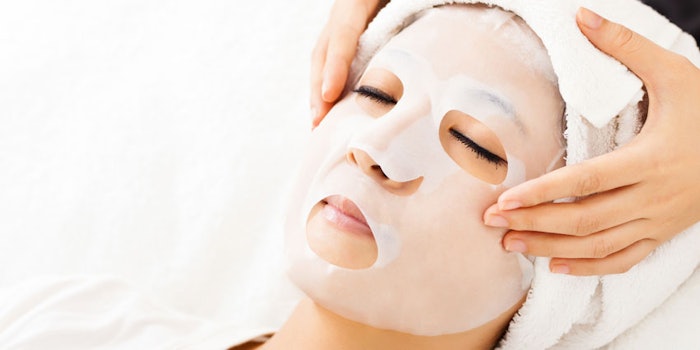 As the popularity of sheet masks continues to take the Asian, European and North American markets by storm, concerns regarding sanitary measures during manufacturing are on the rise, specifically due to problems with mold.
After conducting an audit of the main suppliers of bio cellulose, a key ingredient in sheet masks, Lessonia states "not all were capable to answer to the quality, hygiene and traceability of the cosmetic industry's requirements."
However, the company goes on to explain that it has chosen two suppliers that it feels "strictly respect manufacturing conditions."
The contracts with these two suppliers aim to ensure the quality of Lessonia's products, specifically sheet masks.
According to Lessonia, it will strive to ensure quality by conceiving products, managing the regulatory file, manufacturing serums and lotions, customizing packaging and packing the masks locally.