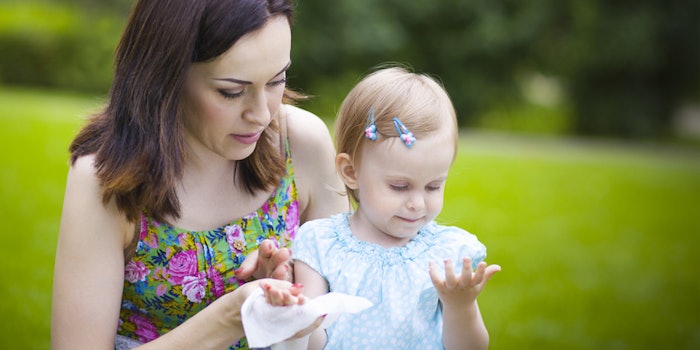 The Freedonia Group, an industry research firm based in Cleveland, has released a new study, "Wipes Market in the US, 8th Edition."
In the study, it states that the consumer wipes market accounted for 56% of overall wipe sales in 2016 and more than 80% were for personal care and baby wipes. It also stated that demand for consumer wipes is expected to increase 2.5% to $1.9 billion in 2021.
By volume, baby wipes accounted for around 82% of personal care wipes in 2016, in terms of value they accounted for only 67% of the segment. 
The full report can be found at www.freedoniagroup.com.