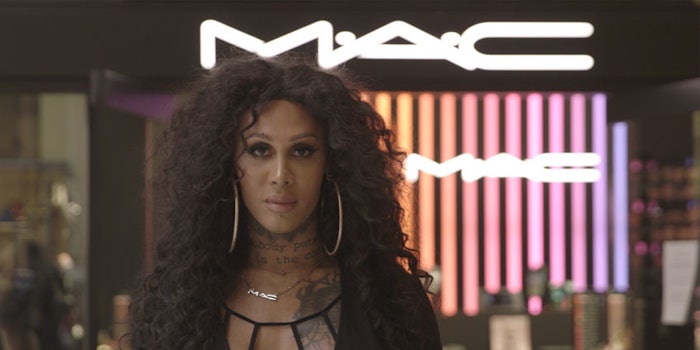 In celebration of National Trans Awareness Week, ending with Transgender Day of Remembrance on Nov. 20, 2017, M.A.C. Cosmetics and Refinery29 have partnered to launch the second installment of a digital series called Trans 102. The first installment, Trans 101, received over 5 million views.
The short videos developed are PSAs about health care, gender vs. sexuality, gender pronouns and bathrooms. The shorts appeared online and across social media channels as part of a detailed journey of gender identity and gender fluidity through original stories, photos and videos.
M.A.C. has a $1.5 million commitment to programs focusing on access to health care, civil and human rights, economic empowerment and job readiness for the transgender community. Since 1994, the cosmetics company has raised more than $474 million in support of the LGBT community and those living with HIV/AIDS.
Trans people experience unemployment at three times the rate of the general population and 30% report homelessness at some point in their lives. Additionally, in 2017 thus far, at least 25 transgender people have died of violent crimes.
Trans 102 features a variety of trans people including celebrities such as Transparent's Trace Lysette, Zackary Drucker and Our Lady J. The short was created by Silas Howard, Transparent and This Is Us Director and Jen Richards, actress and activist.