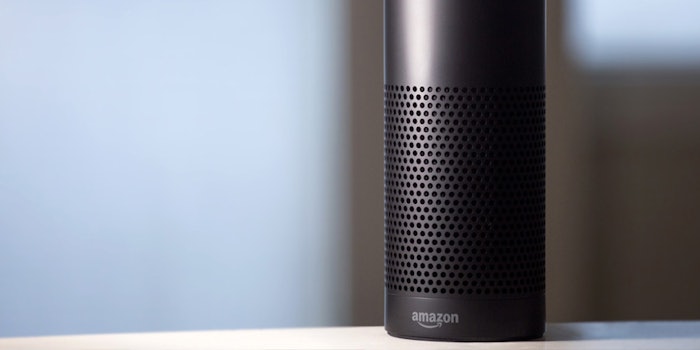 Amazon's Alexa is a technological personal assistant that can answer requests such as setting a timer, playing music, reading the weather and so forth. Eucerin launched a new skill for Alexa to help consumers find skin solutions to target their irregularities.
Eucerin is dermatologist-recommended and has products to help dry skin, specifically during cold winter months, which will now be available on the cloud-based voice service powering Alexa devices including: Amazon Echo, Echo Dot, Echo Show and more.
The new skill will benefit consumers to gain access to skin care products addressing their personal concerns, more proficiently than ever before.
"The skin care landscape can be overwhelming at times with numerous solutions and formulas available," said Robert Ciaffaglione, team lead, Shopper & Customer Marketing, Eucerin. "Powered by 100 years of skin science, Eucerin offers formulas specifically designed to alleviate a multitude of skin concerns, from dry to very dry skin, to products formulated for eczema flare-ups to other skin conditions. By asking a few simple, key questions, the Eucerin skill for Alexa will direct consumers to the Eucerin product designed to help their individual needs."
Update:
Amazon Echo and Amazon Alexa are now able to keep up to date with current beauty trends thanks to Wunder2's new beauty tips skill. Ask Alexa for the "beauty tip of the day" and the device will guide the user to the top beauty tips from makeup artists and influencers for the season, which updates daily.
In the near future, the beauty tips skill will also have Alexa send videos that correspond to the tips so users can visually see directly on their phone, computer or TV.