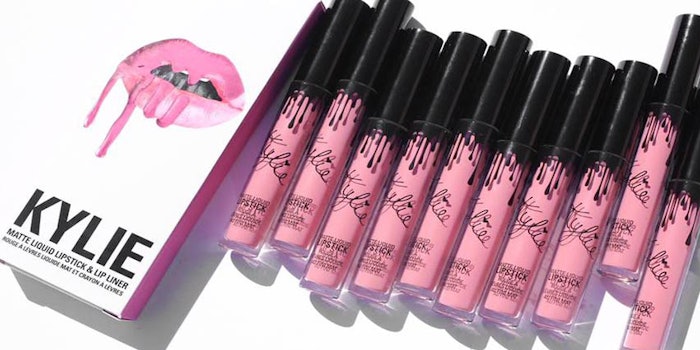 A new wave of fulfillment center closures in California is shutting down e-commerce fulfillment for some of beauty's hottest brands and once again helping accelerate the dominance of Amazon amid the COVID-19 outbreak.
The closures affect Jeffree Star, Kylie Cosmetics, ColourPop, KKW Beauty, Fourth Ray Beauty and Tati Beauty, among others. For brands like Kylie Cosmetics and ColourPop, which sell through the now shuttered Ulta Beauty locations, this is an added blow.
A note on Kylie Cosmetics' e-commerce site noted:
Due to the current health orders in California, the fulfillment center we use is temporarily closing. While our website remains available to accept orders, our fulfillment center cannot guarantee delivery dates at this time. Your order will receive top priority as soon as we can resume shipping. For any orders placed on or after March 16, 2020, our refund policy has been updated to allow our customers to cancel unshipped orders at any time for a full refund. The customer service team will be reaching out via email to every customer who purchased on or after March 16 over the coming days. If you have any questions, please contact customer service at customerservice@kyliecosmetics.com
A note on the Jeffree Star site explained:
[W]e will not be processing any cancellations, returns, or exchanges until the order is lifted. Thank you for your patience and understanding ... Killer Merch is closely monitoring and implementing protocols issued by local and state officials to ensure we do our part in preventing the spread of the virus. As of midnight PST on March 20th, government officials for the State of California executed a "Stay at Home" executive order. This order includes a requirement that all "non-essential" businesses cease operations, so we must pause all shipments, exchanges, cancellations, and returns until the order is lifted.